Sunday Scaries:  Rainiers wrap rough homestand
RF Zach DeLoach (TAC): 2-for-3, BB, RBI, run, SB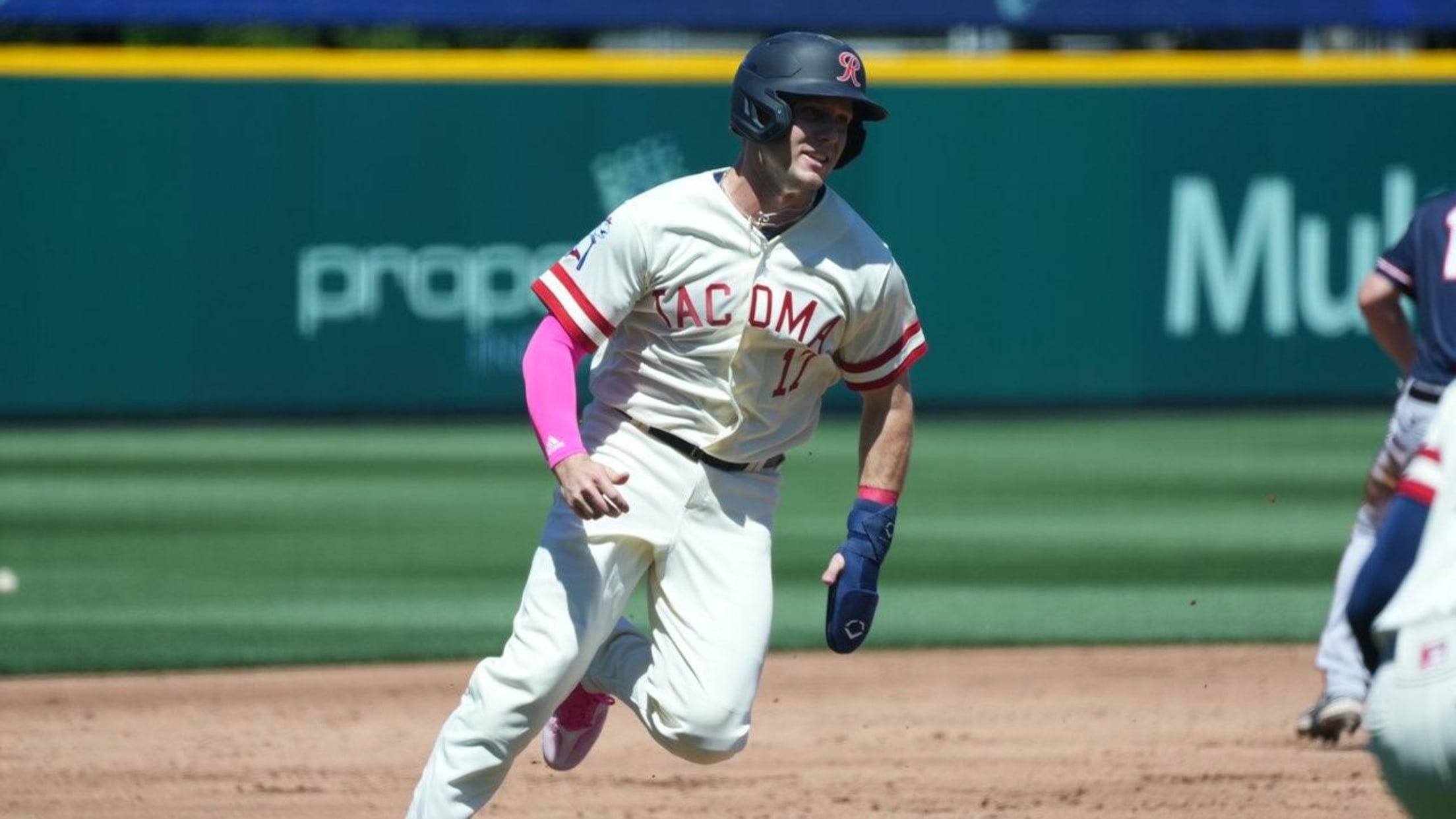 Tacoma, WA (5/14/23) – The Tacoma Rainiers (18-21) completed a disappointing 2-5 homestand with a 5-3 loss to the Reno Aces (23-16), on a sun-splashed Mother's Day at Cheney Stadium (ATT: 5,454). The Rainiers are 11-7 at home this season through three homestands. Tacoma tallied a two-run lead early. Cooper
Tacoma, WA (5/14/23) – The Tacoma Rainiers (18-21) completed a disappointing 2-5 homestand with a 5-3 loss to the Reno Aces (23-16), on a sun-splashed Mother's Day at Cheney Stadium (ATT: 5,454). The Rainiers are 11-7 at home this season through three homestands.
Tacoma tallied a two-run lead early. Cooper Hummel and Zach DeLoach each singled to begin the second inning, and the bases were loaded on a Jacob Nottingham base hit. Pat Valaika made it four consecutive hits for the Rainiers, poking a 2-RBI single through the left side.
Reno's first run came in the fifth, when Dominic Canzone led off with his 10th homer, to left field. The Aces then scored three times in the sixth to take a 4-2 lead. In a five-hit frame, they doubled three times. Phillip Evans (single), Canzone (single) and Tristin English drove in the runs. It was 4-3 in the home sixth when Tacoma took a run back; Cade Marlowe (3 hits) led off with a base hit and stole second, later scoring on a two-out knock by DeLoach.
The final line on Rainiers right-hander Jose Rodriguez was not indicative of how well he pitched early in the game, when he retired the first seven batters he faced, and faced one over the minimum through 4.0 IP (5.2 IP, 6 H, 1 BB, 4 ER). Reno lefty Blake Walston allowed 3 ER over 5.2 IP (7 H, 1 BB).
The Aces went back ahead by two runs in the seventh on Evans's second RBI single of the day, the afternoon's final scoring play.
The Rainiers will be off on Monday/travel to Albuquerque. A new series begins in the Land of Enchantment on Tuesday, a 5:35 PT/6:35 MT first pitch at Isotopes Park. Tacoma will send RHP Darren McCaughan to the mound in the opener.
Rainiers broadcaster Mike Curto will have full coverage on TacomaRainiers.com. All 2023 Rainiers games, home and away, can also be heard for free on the MiLB First Pitch app. HD video broadcasts of every home game can be viewed with a MiLB.TV subscription.
About the Tacoma Rainiers
The Tacoma Rainiers are the Triple-A affiliate of the Seattle Mariners. The Rainiers are a member of the Pacific Coast League and have been a Mariners affiliate since establishing the Rainiers moniker in 1995.
The most up-to-date news and notes about the Tacoma Rainiers and Cheney Stadium can be found by following the Rainiers on Twitter (@RainiersLand), Instagram (@tacomarainiers) and liking the team on Facebook.