Aces edge Rainiers in series opener
Tacoma held to a single base hit on Tuesday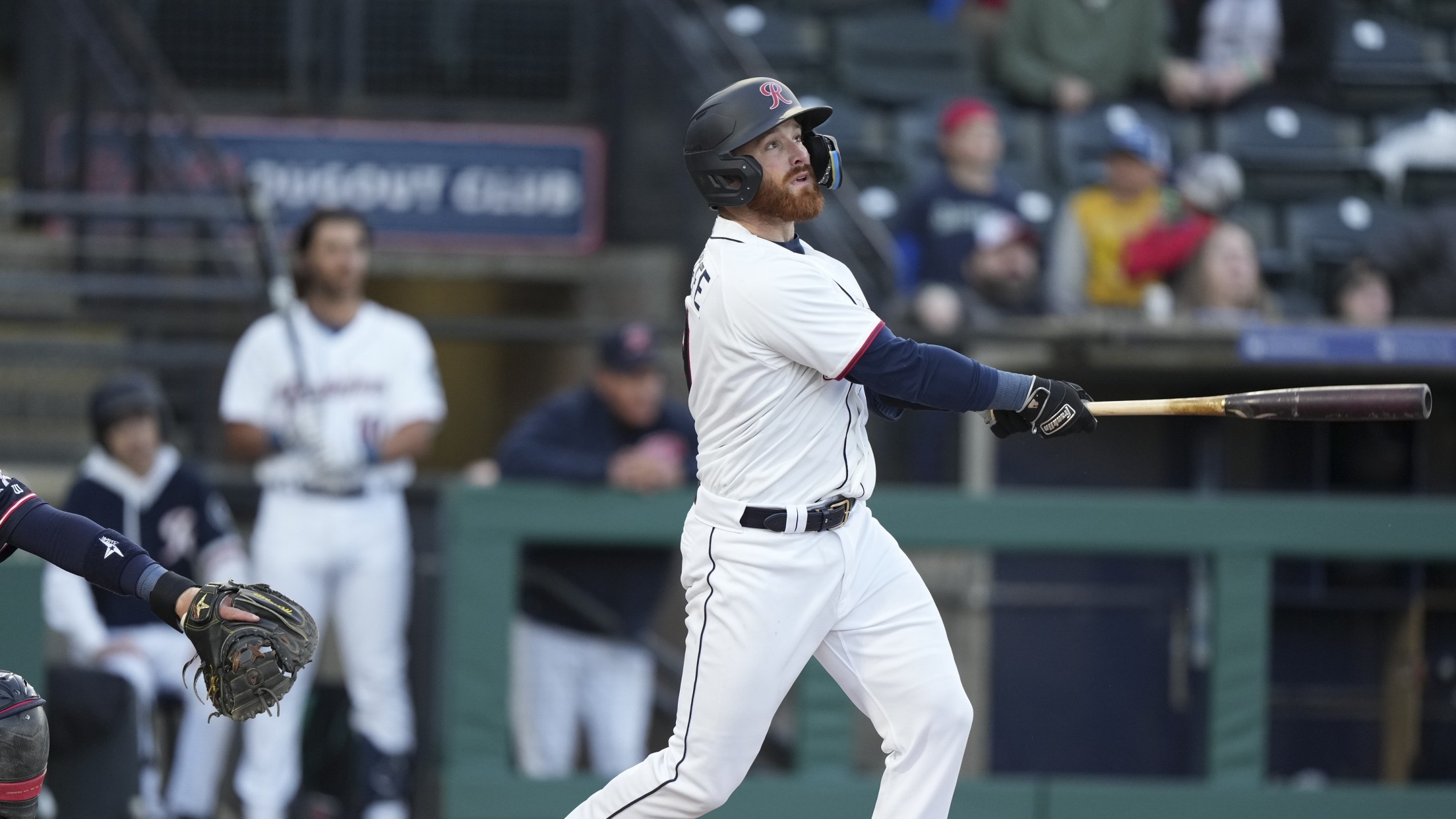 Tacoma, WA (5/9/23) – The Tacoma Rainiers (16-17) lost for only the third time at home this season (9-3), as the Reno Aces (19-14) took the series opener 2-1 on Tuesday at Cheney Stadium. The Rainiers slipped to 4-2 against Reno in 2023. Two hits, a balk and a walk
Tacoma, WA (5/9/23) – The Tacoma Rainiers (16-17) lost for only the third time at home this season (9-3), as the Reno Aces (19-14) took the series opener 2-1 on Tuesday at Cheney Stadium. The Rainiers slipped to 4-2 against Reno in 2023.
Two hits, a balk and a walk plated Reno a first inning run (P.J. Higgins RBI single). Tacoma tied the game in the fourth after Cooper Hummel led off with a walk, reaching third via his team-leading seventh stolen base and an error. Hummel cruised home on a Brian O'Keefe sac fly.
The Aces went back ahead 2-1 in the fifth, on Jake McCarthy's second homer of the year to lead off (LF). That score would stand up as the final.
Rainiers RHP Jose Rodriguez was an out short of a quality start: 5.2 IP, 8 H, 2 ER, 2 BB, 4 K (95 pitches). Reno lefty Blake Walston allowed only one hit over 7.1 innings, with two walks and seven strikeouts. The run against him was unearned (83 pitches).
Reno's bullpen faced five batters, and struck out all five swinging. Right-handers Luis Frias (0.2 IP) and Austin Adams (1.0 IP) put the bow on a low-scoring affair. A Tacoma relief trio of Taylor Williams, lefty Blake Weiman and Nolan Blackwood combined for 3.1 IP of scoreless, hitless relief with three strikeouts.
The weeklong series will continue on Wednesday, with a doubleheader to make up a rainout from Sunday, April 9 at Cheney Stadium. RHP Darren McCaughan will start game one at 5:05 PT for Tacoma, opposite Reno RHP Slade Cecconi.
Rainiers broadcaster Mike Curto will have full coverage on TacomaRainiers.com. All 2023 Rainiers games, home and away, can also be heard for free on the MiLB First Pitch app. HD video broadcasts of every home game can be viewed with a MiLB.TV subscription.
About the Tacoma Rainiers
The Tacoma Rainiers are the Triple-A affiliate of the Seattle Mariners. The Rainiers are a member of the Pacific Coast League and have been a Mariners affiliate since establishing the Rainiers moniker in 1995.
The most up-to-date news and notes about the Tacoma Rainiers and Cheney Stadium can be found by following the Rainiers on Twitter (@RainiersLand), Instagram (@tacomarainiers) and liking the team on Facebook