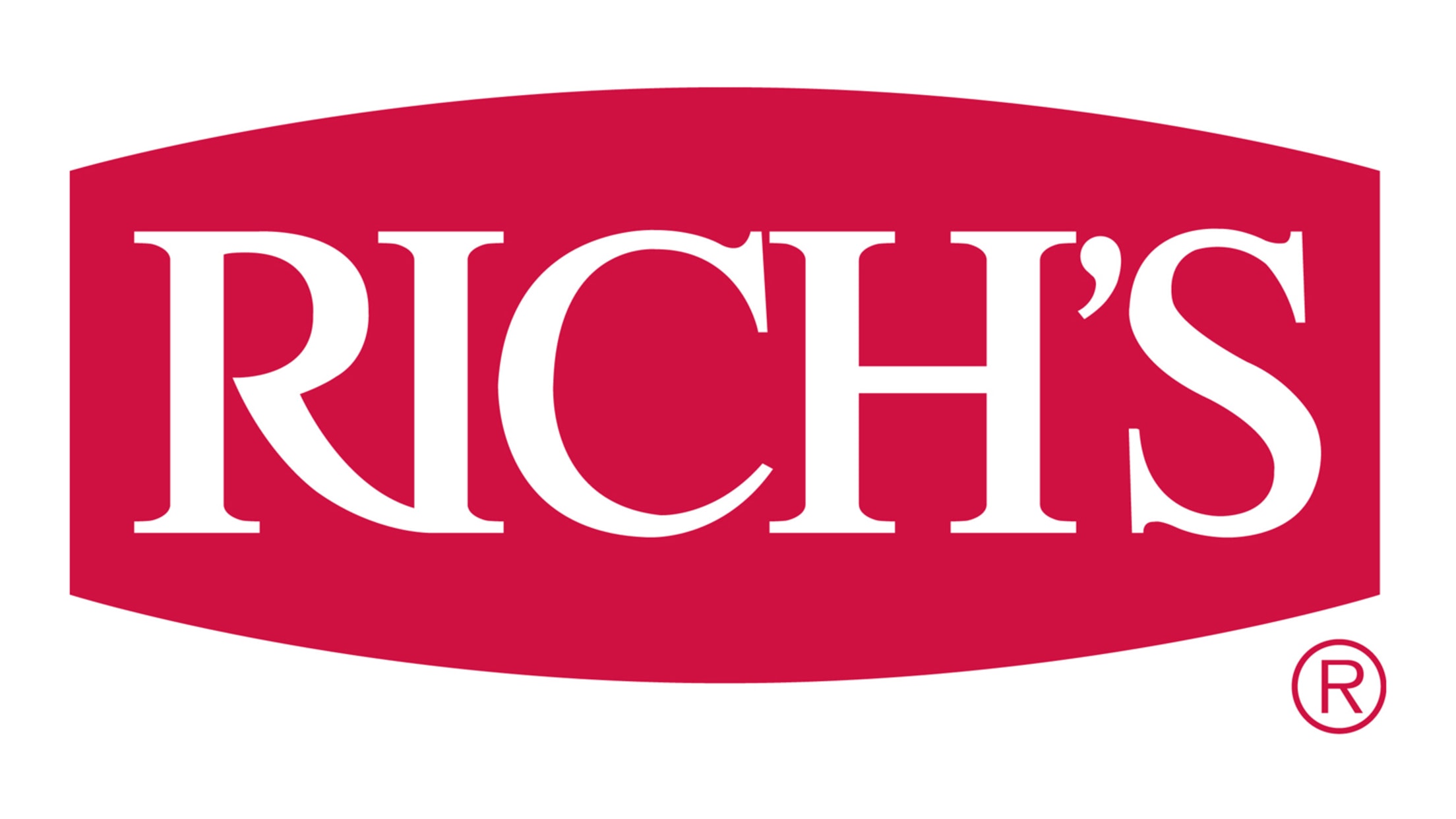 The Naturals would like to thank our Community Partners
A Fuller Life: A Fuller Life Fitness is a fitness and education oriented community for those in recovery from addiction. Whether you are 20 years sober, just starting out, or love someone plagued by addiction, we are here to support you in your next steps to a Fuller Life, free of substances, at the cost of 48 hours of continuous sobriety. That's it!
Ability Tree: Coming alongside families of children, teens, and adults with special needs through recreation, education, support, and training (R.E.S.T.).
Addy Joy's Hope Foundation: Addy Joy's Hope Foundation is a small, but growing foundation on a mission to end the pediatric brain cancer known as DIPG. We plan to do this by funding research into finding a cure for DIPG, raising awareness of DIPG, and supporting families who currently have loved ones fighting DIPG.
Air for Airiel: Our mission is to furnish the information and the vision to empower those impacted by illness, physical or mental limitations, or social consequence through programs and events that encourage positive change in both the individuals and the surrounding communities and leave a lasting impact on those involved. The Air for Airiel Foundation uses educational, cultural, and art programs to help individuals, their communities, and society at large.
American Foundation For Suicide Prevention: The American Foundation For Suicide Prevention's Mission is to save lives and bring hope to those affected by suicide. We are a voluntary health organization that gives those affected by suicide a nationwide community empowered by research, education, and advocacy to take action against this leading cause of death.
Angel Tree Project: Serving children and families of McDonald County, Missouri by sharing the love of Jesus through the support of their spiritual and physical needs.
Arkansas 4-H: The mission of 4-H is to provide opportunities for youth to acquire knowledge, develop life skills, form attitudes, and practice behavior that will enable them to become self-directing, productive, and contributing members of society.
Arkansas Gryphons Rugby Club: The Arkansas Gryphons Club, established in 2006, is a not-for-profit organization registered in the state of Arkansas. The Gryphons are a prime example of diversity with players from different backgrounds and nationalities coming together as a single unit / team to achieve a common goal on the rugby pitch. The club is dedicated to excellence and aims to apply the rugby principles of character, discipline and integrity on and off the rugby field and in our everyday lives. We are always open to new players joining the club to compete with us in rugby.
Arkansas H.A.W.K.S: H.A.W.K.S stands for Hard At Work Kids. The Arkansas H.A.W.K.S mission is to help kids become leaders, while fostering confidence, self-worth, sportsmanship, self-discipline, and teamwork.
Arkansas Immigrant Defense: Arkansas Immigrant Defense is a nonprofit immigration law firm serving the entire state of Arkansas. The mission of Arkansas Immigrant Defense is to promote justice by defending and advancing the rights of immigrants and refugees through direct legal services, community education, and community advocacy. We envision a society where immigrants and refugees are welcomed and valued as neighbors, and where these neighbors are ensured access to resources like medical care and education.
Arkansas Support Network: The Arkansas Support Network believes that every person, regardless of society's perceptions of their disabilities, deserves the right to live in a loving home and a welcoming community. The Arkansas Support Network works hard every day to make that vision a reality for the more than 900 individuals and families we support in Northwest Arkansas.
Arkansas Veterans Village Inc: We are Arkansas Veteran Village Inc., a 501c3 dedicated to get homeless veterans into transitional housing so they can re-assimilate into a stable life style. The money raised will provide each veteran a place to live until all the programs they need can be made available to them.
Arkansas' Toward Zero Deaths: Arkansas' Toward Zero Deaths program is a statewide awareness campaign led by a multi-agency partnership and supported by funding from the National Highway Transportation Safety Administration and the Federal Highway Administration. It is part of "Toward Zero Deaths: A National Strategy on Highway Safety", developed by a national coalition of traffic safety groups as a more organized and comprehensive way to address highway safety.
Battle Buddies: The mission of BATTLE BUDDIES ARKANSAS is to provide peer support to justice-involved Veterans as they heal from invisible wounds and return to a life of honor and commitment. We are dedicated to assisting these Veterans, who freely gave themselves to defend our country, through engagement, empowerment, and encouragement.
Black Action Collective: We exist to educate and connect a multicultural collective of caring people to organize, and mobilize resources, ideas, and projects to improve, empower, strengthen, and create equitable opportunities for African Americans.
Box of Balloons: Box of Balloons is a non-profit organization on a mission to make each birthday happy and every child celebrated. Every child deserves to be celebrated on their special day but unfortunately, that is not possible for many families. Our focus is to ensure each child feels special and celebrated on their birthday, no matter their family's current situation, living conditions, or financial status. We do this by providing a box full of everything the child's parent/guardian needs to throw a birthday celebration.
Camp Kesem: As the Arkansas chapter of the largest national non-profit dedicated to supporting children through and beyond their parent's cancer, we aim to provide not only a week-long summer camp free to families, but year round support and events to stay connected.
CASA of the River Valley: CASA stands for Court Appointed Special Advocates. CASA volunteers speak up and advocate for abused and neglected children in the courtroom and other settings. Arkansas CASA is part of a national network of 955 programs that recruit, train, and support volunteers to represent the interests to these children.
Centerton Gives: The mission of Centerton Gives is to bring unity in our community by encouraging residents to help meet the needs of others.
Children of Arkansas Loved for a Lifetime: Our mission is to educate, equip and encourage the Christian community to provide a future and a hope for the children in foster care. Our vision is to have no waiting children in Arkansas foster care, but instead to have waiting, Christian families ready to take them in!
Children's Advocacy Center of Benton County: The purpose of the Children's Advocacy Center of Benton County is to provide a safe place for child abuse victims and their families to receive comprehensive services from dedicated professionals in a child-friendly atmosphere through a coordinated team approach.
Choices Pregnancy Services: We exist to demonstrate compassion by providing support and mentoring to women involved in crisis pregnancies, assisting them in making healthy choices related to their sexuality and building strong families.
Circles NWA: A poverty reduction initiative focused on helping families move out of poverty and fighting to reduce the barriers that keep them in poverty. The Circles program brings people together across income lines to build intentional relationships that help people pursue new career paths, expand their social networks, and open up long-term pathways for economic mobility and self-sufficiency. At Circles we are building community to end poverty.
CNW Headstone Foundation: To help people of all ages grieving a death find closure and healing by providing a permanent marker for a loved ones grave, bringing them one step closer to letting go of pain.
Conexion de Negocios Latinos: Our mission is to to provide leadership, networking, and support the success of businesses by providing resources, information and education while promoting the awareness of the Latinx Culture.
Dads of NWA: To cultivate a network of dads and future dads in Northwest Arkansas with a supportive environment and tools needed to be the best fathers they can be.
Dustin's Dream: In honor of the life of Dustin Chamberlain, conducts international medical mission trips, provides scholarships for students entering the field of healthcare, and partners with like-minded organizations to improve the welfare of at-risk families, locally and internationally.
Every Soul Matters: We are a 501(c)(3)charitable organization dedicated to being a light in the darkness to the disenfranchised and unhoused neighbors in NWA.
Food Fairies: The Food Fairies are a non-profit organization with a mission to provide essential items to those in need within Benton County. We fulfill our mission by utilizing the little free pantries throughout neighborhoods and rural areas to provide food, toiletries, and other essential items. In addition to providing essential items, we also provide holiday baskets and adopt families in need during stressful times. It takes a village and it starts with us ⭐️
Girls on the Run: We inspire girls to be joyful, healthy and confident using a fun, experience-based curriculum which creatively integrates running. We envision a world where every girl knows and activates her limitless potential and is free to boldly pursue her dreams.
HeARTfull Enrichment: HeARTfull Enrichment is a Non profit created to provide children who's lives have been affected by substance abuse or trauma a positive outlet in the arts and extra curricular activities. Sponsorships available.
Hub of HOPE: Our vision is a community mobilized to improve the response to victims of human trafficking in Northwest Arkansas. Survivors thriving in a life free from exploitation. Our mission is healing and opportunities for victims of human trafficking. Prevention and education for the community.
Hydrocephalus Association: The mission of the Hydrocephalus Association is to promote a cure for hydrocephalus and improve the lives of those affected by the condition. We will accomplish this by collaborating with patients, caregivers, researchers and industry, raising awareness, and funding innovative, high-impact research to prevent, treat and ultimately cure hydrocephalus.
In the Field: Our mission is to ensure children become as self-sufficient as possible while promoting healthy eating, self-efficacy, and spiritual stability.
Loving Choices: To provide outstanding counseling and limited medical services to any woman who may find herself experiencing a reproductive health crisis, whether it is an unplanned pregnancy or a sexually transmitted disease. We give unconditional care to preserve and protect human life so our clients can find hope.
Mew Cat Rescue: Mew Cat Rescue is dedicated to helping cats in need through adoption, medical care, education and community outreach programs.
Ms. And Miss Arkansas Wheelchair Foundation: Women and Girls in Wheelchairs, Igniting in the Community, the Passion of Empowering and Achieving Excellence through Community Service by Teaching Compassion and Strength through the use of Advocacy, Education, Leadership and Empowerment.
More to Give NWA: More to Give NWA exists to give underprivileged children lifetime memories by creating a Christmas Eve experience and celebration in lieu of just giving gifts/presents. Our focus is to create a community relationship with these families by giving them an evening of fun, celebrations, dinner and family traditions they otherwise may not be afforded the opportunity. MTG believes that a child's memory of a positive event will long outlive any present or toy. We hope they feel the love of the community as we share what Jesus' love really encompasses.
Neighborhood Life House: Neighborhood Life House exists to build relationships within our community in a safe, Christ-centered environment.
New Beginning Children's Homes: Our mission is to provide foster children in Arkansas a safe and faith centered family atmosphere in which they can heal, grow and be loved while they are working through many difficult life issues. We believe that the Bible teaches us this: Religion that God our Father accepts as pure and faultless is this: to look after orphans and widows in their distress and to keep oneself from being polluted by the world. James 1:27 NIV
Northwest Arkansas Juniors Storm: Northwest Arkansas Juniors Storm is a competitive volleyball club that values the importance of being a well-rounded volleyball player and person. We embrace competition, emphasize work ethic and embrace being great teammates. We train in a way that aligns with the current motor learning research and use training techniques that emphasize the visual-motor skills needed to be a great volleyball player.
Northwest Arkansas Center for Sexual Assault: We provide a safe haven of healing and hope for adult survivors of sexual violence or harassment, and their loved ones, while tirelessly working toward a safer future for all through education and awareness.
NWA Girl Gang: Our mission is to provide accessible, inclusive, and equitable opportunities that support women (cisgender and transgender) and nonbinary individuals of ALL ABILITIES through community events, entrepreneurial opportunities, programming, and volunteerism.
NWA Second Stage Transition: Our mission is to encourage empowerment, provide safety awareness, and opportunities to those who want to restore a balanced life and prevent the circle of addiction, homelessness, and domestic violence. Our vision is a community where individuals and families are empowered, transformed, hopeful, and are held accountable.
OLGA Ministries: OLGA Ministries is a Christian nonprofit organization dedicated to spreading the fierce love of Jesus Christ by empowering the people of Honduras to thrive in their communities. We do this by meeting food and housing needs, providing micro-business opportunities, assisting with healthcare, disaster relief and providing resources to make education possible for orphans, individuals and families.
Overdose Awareness of NWA: We raise education passed along through experience and knowledge. Our goal is to create a better understanding of Overdose situations and a better outlook on recovering addicts. We hope as a result of our efforts this will reduce the number of deaths and incarcerated people due to drug use.
Ozark Bronze: Ozark Bronze is a premier ensemble of auditioned handbell ringers from Northwest Arkansas and the River Valley. Our goal is to excite audiences with a musically-challenging repertoire and our music always has something for every listener, from classical to pop to secular. Ozark Bronze presents concerts during the spring and Christmas seasons, as well as special events throughout the year.
Pancreatic Cancer Action Network: The Pancreatic Cancer Action Network is a nationwide network of people dedicated to working together to advance research, support patients and create hope for those affected by pancreatic cancer. The organization helps support individuals and communities all across the country in working together to raise awareness and funds to develop more effective treatment options for better patient outcomes. The organization creates a sense of hope and community, so no one has to face pancreatic cancer alone.
Park Na Conservatory: We are providing gifted young artists the opportunity to realize their highest potential and take their place as leaders of the next generation of performing artists and educators. In addition, we provide a comprehensive music education to all members of the community who desire it, regardless of age, professional intention or previous training while cultivating truly extraordinary classical music experiences for both students and residents of NWA to enjoy. Finally, we have a global perspective and bring world-renown opportunities for young artists in our area and to our area while folding in NWA audiences into the tapestry that is global classical music.
Peterson Outdoors Ministries: Peterson Outdoors Ministries is a non-profit organization that provides outdoor recreational therapy to injured and recovering combat veterans, their families, military chaplains, and youth and adults with disabilities or terminal illness. They offer faith based retreats in Southwest Missouri at Lodge of Hope and hunting and fishing opportunities throughout the 4 state region and Canada as well designed to bring hope, healing, and restoration.
Prevent 22: Our mission at Prevent 22 is providing necessary resources for veterans to get the mental help they deserve.
Project Linus: Provide love, a sense of security, warmth and comfort to children who are seriously ill, traumatized, or otherwise in need through the gifts of new handmade blankets and afghans, lovingly created by volunteer "blanketeers".
Sharing and Caring of Benton County: At Sharing & Caring of Benton County, we envision a world where every family has hope at Christmas and the opportunity for a bright future. We work to serve Benton County's youth in three core areas: our Christmas program, scholarships for local high school students and back-to-school assistance for families in need. Sharing & Caring of Benton County is proud to support over 5,000 children annually, thanks to support within our community.
SOAR Afterschool Program: Filling the gap between the school day and the work day, SOAR partners with hardworking families to provide a safe and free place for kids to learn, build healthy relationships with peers and adults, and practice the public speaking and leadership skills they'll need for future success.
Socks and Cookies: A group of proud Americans that support our deployed Troops. We provide them with "a piece of home while they are away" from their family and friends.
Soul2Sole: We are dancers on mission for missions. Each season our dance studio creates a stage production to bring awareness for a cause. Our goal is to be the good in our community and use the gifts we have been granted.
Special Needs Athletic Program: We believe that the Special Needs Athletic Program, Inc. (SNAP) mission is to expand the quality of life for individuals with disabilities through athletics and activities, to provide positive and encouraging leadership for the development of these individuals/athletes, and to support and enrich their lives through social interactions.
Specialized Soccer Academy: Providing specialized soccer training for youth athletes in Northwest Arkansas. All curriculum is designed and tailored to fit your player's style and maximize development in the most crucial areas of the game. SS Academy also houses club teams. Their mission is to support, promote, and develop a healthy environment for competitive youth soccer players.
Springdale Veterans Organization: The Springdale Veterans Organization is a 501(c)(3) non-profit organization designed to raise funds, build, and maintain a memorial to our veterans. A place to honor the values of liberty, freedom, and respect for veterans from all branches of service. A place where those who have answered our country's call can be cherished and remembered forever in our hearts.
Sunshine School: Since 1958, Sunshine School has served thousands of people in the community by offering a range of services in order to benefit every child and client that we serve. Our mission is to shatter limitations to enable people touched by disability, serving their unique journey through advocacy, therapy, and education. Because of our work, families are better advocates, students aren't limited by their labels, and adults with disabilities thrive in their communities.
Table 7three: Our mission statement is to reflect the love of Christ by providing no-cost meals to those in need in NWA.
Teen Action & Support Center: We empower teens to take action in their own lives and communities. We are a safe and inviting environment where youth, parents, community members and staff work together to provide support and opportunity for teens and their families.
Youth Guardians of Conservation NWA: A non-profit organization with a mission to provide Northwest Arkansas high school students with authentic, real-world scientific leadership experiences.