The Show Before the Show: Episode 371
Blue Wahoos' Venn discusses unique, popular DIY Jersey Night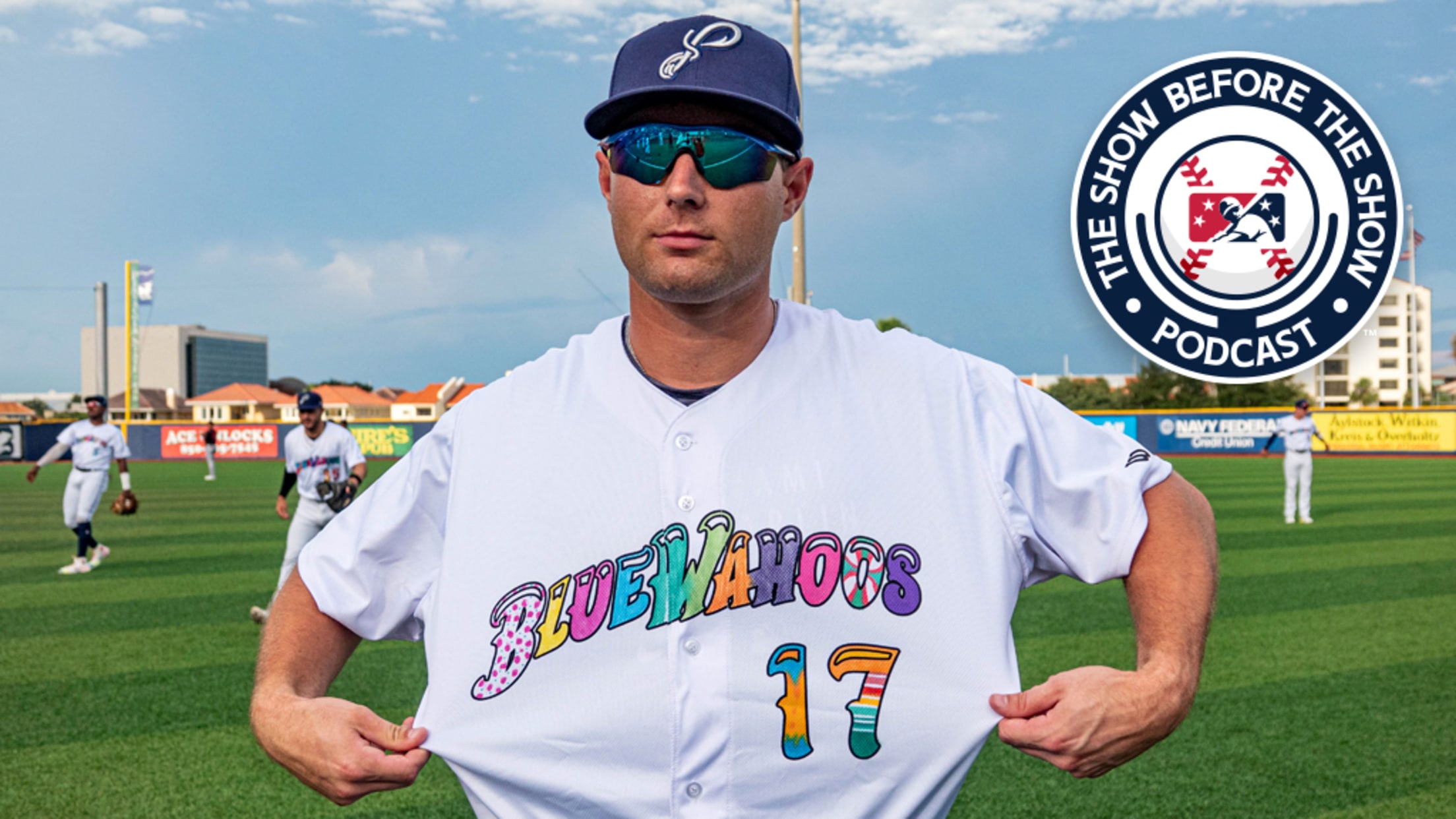 Check out the latest episodes of The Show Before the Show, MiLB.com's official podcast. A segment rundown is listed below, in case you want to skip to a particular section. Like the podcast? Subscribe, rate and review on Apple Podcasts. The podcast is also available via Spotify, Stitcher and other
Check out the latest episodes of The Show Before the Show, MiLB.com's official podcast. A segment rundown is listed below, in case you want to skip to a particular section. Like the podcast? Subscribe, rate and review on Apple Podcasts. The podcast is also available via Spotify, Stitcher and other podcast-listening apps. Send questions or feedback to [email protected], and follow hosts Tyler Maun (@TylerMaun), Sam Dykstra (@SamDykstraMiLB) and Benjamin Hill (@bensbiz) on Twitter.
Intro/Ben's Biz Banter (0:00)
Tyler, Sam and Ben open this week's podcast with a discussion on Ben's recent/upcoming stories about a brotherly ownership group in Tulsa, the ball pigs of St. Paul and Joey Chestnut's chase for popcorn history in Indianapolis.
Daniel Venn interview (22:44)
Pensacola's director of communications joins the show to talk about the Blue Wahoos' DIY Jersey Night, in which fans designed unique shirts for players and coaches.
MLB Pipeline's Top 100 (36:53)
The MLB Pipeline crew released its updated Top 100 prospects list this week. Tyler and Sam review the ranking and go over the top three spots, the biggest movers and the player who could make another climb in the years ahead.
Ghosts of the Minors/Wrapping up (50:25)
Before Tyler and Sam present their MiLB.TV games to watch, Josh sees red in the latest edition of Ghosts of the Minors.