Pioneer notes: Bowlan adapting to pro ball
Royals prospect making adjustments in debut with Idaho Falls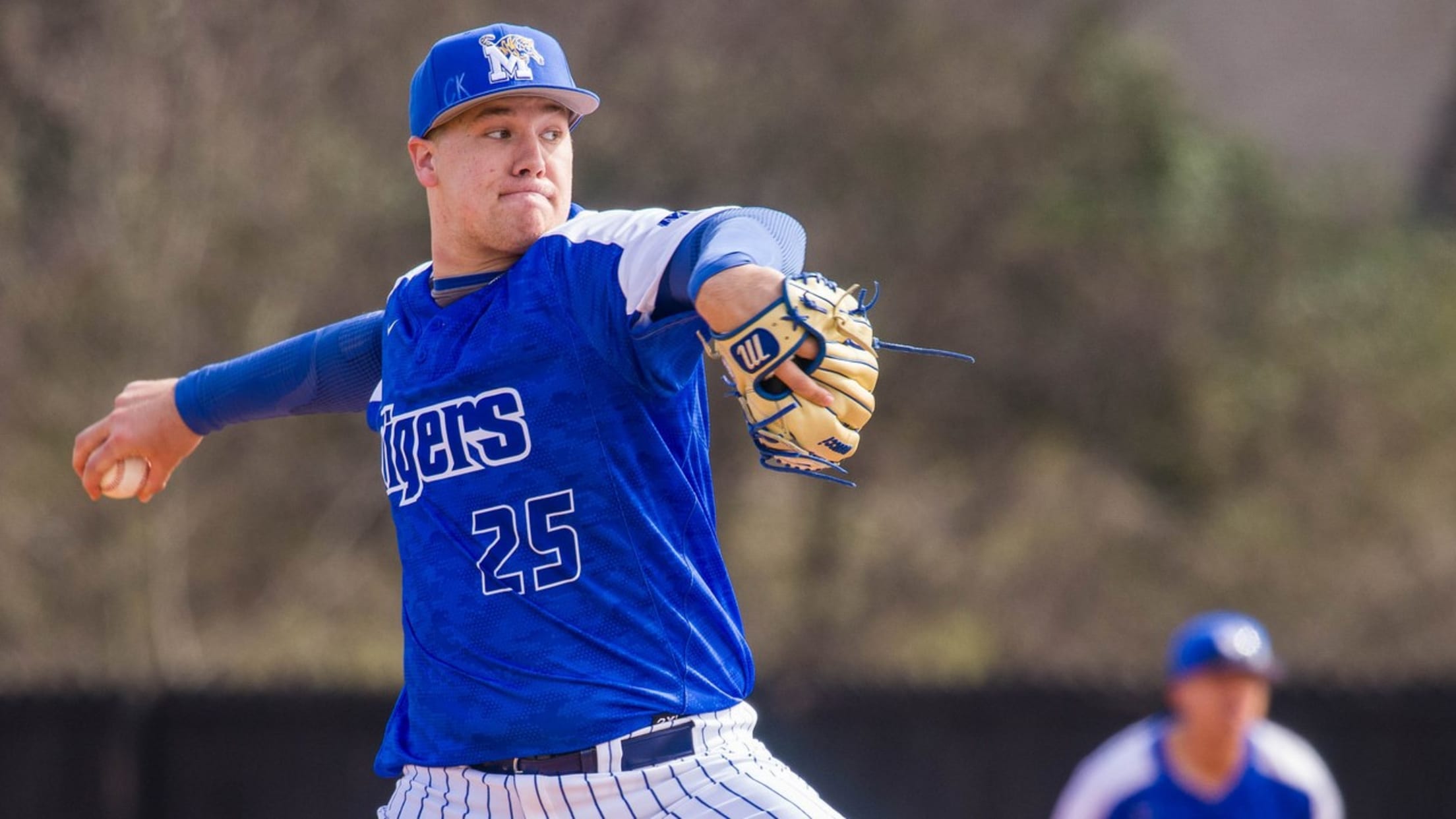 Memphis product Jonathan Bowlan has gone 1-1 with a 4.71 ERA and 13 strikeout in 21 innings for Idaho Falls. (Kevin Langley/CSM)
Jonathan Bowlan was a surprise second-round pick for the Kansas City Royals in June -- at least to him -- after his 2-9 record as a junior pitcher at the University of Memphis.So if July 15 was not a banner day for the 6-foot-6 right-hander, he'll take the bad with
Jonathan Bowlan was a surprise second-round pick for the Kansas City Royals in June -- at least to him -- after his 2-9 record as a junior pitcher at the University of Memphis.
So if July 15 was not a banner day for the 6-foot-6 right-hander, he'll take the bad with the good.
"It's part of the game," said Bowlan, who gave up seven earned runs in five innings of work in Idaho Falls' 12-0 loss to Missoula. "You have to keep track of the hitters, but they're going to get hits. You're not going to be perfect every outing."
Bowlan had been close enough before the second inning against Missoula. Take that five-run outburst away -- it came after he retired the first two batters -- and he has a shiny 2.70 ERA.
As it is, the Memphis product is 1-1 with a 4.71 ERA. At 262 pounds he is a presence in the Pioneer League, though his strikeout total of 13 in 21 innings isn't what you'd expect from someone who's hit 97 mph on the radar gun.
On April 28, Bowlan fanned a Memphis and conference record 18 batters against South Florida. That's one reason he was the 58th overall pick in the 2018 MLB Draft. But so far he's pitching more to contact, working the inside corner with an above-average fastball.
"I just have to find my off-speed stuff," said Bowlan. "It's going to come eventually. I just have to keep working on it, every day. I'm in the process of getting it again after having a month off."
"He's doing a good job for us," Idaho Falls manager Omar Ramirez said. "These guys from college, they have to adapt to the professional level. I know he's going to make adjustments."
Bowlan is a Memphis legacy who joined his father in the school record books. Mark Bowlan went on to pitch in the Minor Leagues for St. Louis and threw the Tigers' only perfect game in 1987. Mark's son gained 50 pounds between his sophomore and junior seasons for the Tigers and fanned 104 hitters in 85 innings this spring.
Now Jonathan aims to keep making hay in the Pioneer League -- off-speed pitches notwithstanding.
"Once that comes, the store's open," he said.
"It's a good thing that he competes all the time," said Ramirez, who had Bowlan clocked at 90-94 in his last outing. "We like that about him. The secondary pitches are going to be there, but it's an adjustment. The ball is slick. The ball flies out of these fields. You have to adjust. He's probably hard on himself right now, but he's going to be all right."

In brief
Brito brilliant:
Ronny Brito
, a 19-year-old shortstop out of the Dominican Republic, arrived in Ogden in mid-June and found sporadic playing time at first. But on July 15 he hit his third homer in four games -- giving him five for the season, two off the league lead -- to extend his hitting streak to 13 games. He's gone 23-for-61 (.377) with 17 RBIs in that stretch. His average with the Raptors is up to .333.
Chacin, again:
On July 16
Jose Chacin
, a 21-year-old Venezuelan pitcher for Ogden, threw six shutout innings to win his fourth straight start with the Raptors. The Los Angeles Dodgers signed the 6-foot-4, 168-pounder in 2016 and started him at Class A Great Lakes this season. He was 0-3 there but is 4-0 with a 1.49 ERA in Ogden.
Fritz Neighbor is a contributor to MiLB.com.