Mystery Autograph Baseball Giveaway On September 18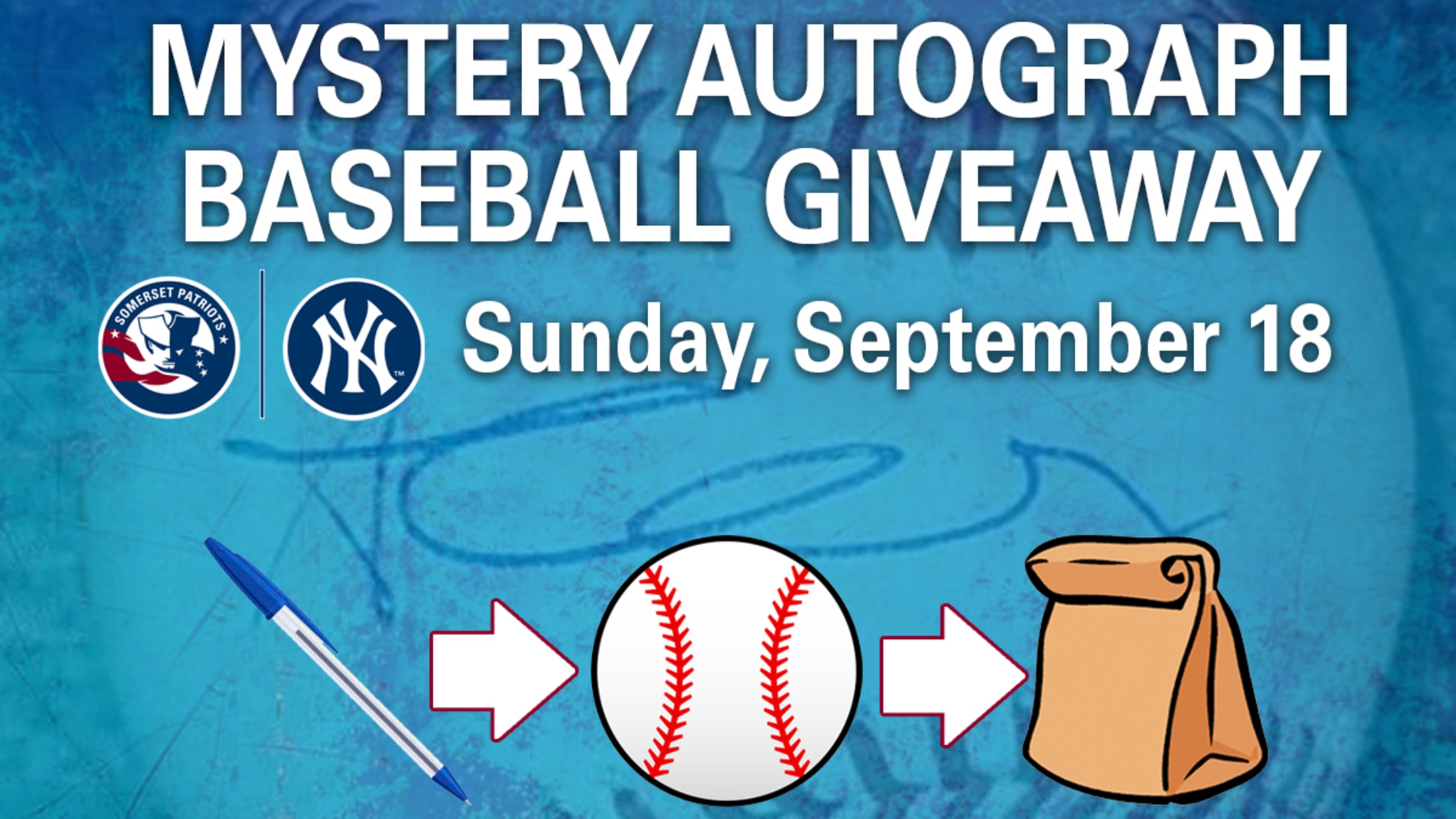 Bridgewater, New Jersey – The Somerset Patriots, the New York Yankees Double-A affiliate, will host a Mystery Autograph Baseball Giveaway at TD Bank Ballpark on Sunday, September 18. The game between the Patriots and the Portland Sea Dogs (Boston Red Sox) begins at 1:05 pm and is sponsored by the
Bridgewater, New Jersey – The Somerset Patriots, the New York Yankees Double-A affiliate, will host a Mystery Autograph Baseball Giveaway at TD Bank Ballpark on Sunday, September 18. The game between the Patriots and the Portland Sea Dogs (Boston Red Sox) begins at 1:05 pm and is sponsored by the Somerset County Park Foundation. Gates open at 12:00 pm.
Upon entering the ballpark, the first 1,000 fans will randomly receive a brown paper bag with a baseball signed by one of the members of the 2022 Patriots. Included in the bag is a card identifying whose autograph fans received.
All the players and coaches on the team signed two dozen baseballs for the giveaway. Patriots Manager Emeritus Sparky Lyle, a two-time World Series Champion and 1977 Cy Young Award with the Yankees, also autographed two dozen baseballs for the promotion.
Included in the mystery giveaway are Yankees top 30 prospects INF Anthony Volpe (No. 1), C Austin Wells (No. 4), OF Everson Pereira (No. 5), INF Trey Sweeney (No. 6), RHP Will Warren (No. 8), RHP Clayton Beeter (No. 9), RHP Randy Vasquez (No. 16), OF Elijah Dunham (No. 21), RHP Deivi Garcia (No. 26), and OF Brandon Lockridge (No. 28).
This is the first time the Patriots are hosting a Mystery Autograph Baseball Giveaway at the ballpark.