Dominguez Awakens the Force in Tight Skid-Snapping Victory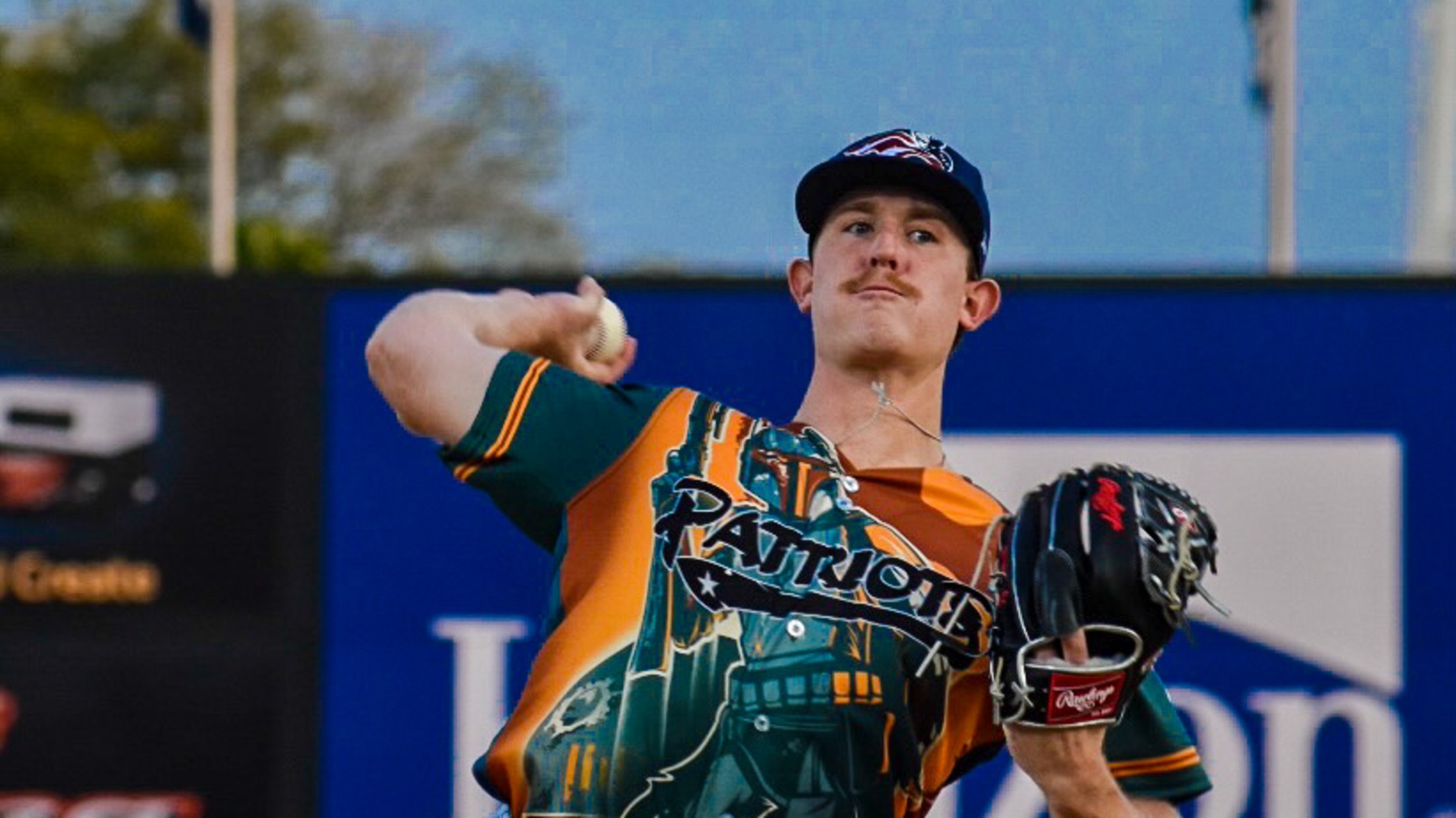 Bridgewater, New Jersey – The Somerset Patriots (82-52) defeated the Portland Sea Dogs (74-62) at TD Bank Ballpark by a score of 2-1 on Friday night, behind heroics from Jasson Dominguez. In his third game as a Patriot, Dominguez sniped his first Double-A hit into right field--a triple that came
Bridgewater, New Jersey – The Somerset Patriots (82-52) defeated the Portland Sea Dogs (74-62) at TD Bank Ballpark by a score of 2-1 on Friday night, behind heroics from Jasson Dominguez.
In his third game as a Patriot, Dominguez sniped his first Double-A hit into right field--a triple that came in a 1-1 tied game in the bottom of the eighth inning.
🚨JASSON DOMINGUEZ'S FIRST DOUBLE-A HIT IS A TRIPLE🚨 #RepBX pic.twitter.com/2Blsw3Ghoj

— Somerset Patriots (@SOMPatriots) September 17, 2022
Austin Wells promptly brought Dominguez home with a base hit two batters later. Wells secured his 42nd RBI since joining the Patriots in July, tied for the most of any batter in the Eastern League over that span.
The Patriots scored their first run on Jeisson Rosario's career-high 11th home run in the fourth inning. After never hitting more than three homers in any of his first four seasons, Rosario smacked his fourth total this year against his former 2021 team, the Sea Dogs.
For the first time in his career, Patriots starter Clayton Beeter was then in line for the win. Beeter fired a career-high five scoreless innings in the game, striking out seven.
On a Major League rehab assignment, Miguel Castro surrendered the lead, allowing one run to score in the sixth inning.
After he was taken from the game, the Patriots bullpen combination of Carlos Espinal, Tanner Myatt and Steven Jennings retired the game's final 11 batters. Myatt (4-2) earned the win, while Jennings earned his fifth save of the season.
The victory snaps a season-high-tying four game losing streak for Somerset. Now leading the season series vs. Portland 12-10, the Patriots can win the season series over the Sea Dogs with a win in either of the final two games.
The 2022 Somerset Patriots season presented by Ford will continue as the Patriots host the Sea Dogs again on Saturday night with a 6:35 p.m. first pitch at TD Bank Ballpark.
Yankees top pitching prospect RHP Will Warren will start for the Patriots in the game.
Fans can follow the action live as Steven Cusumano calls the play-by-play on MiLB.tv and FOX Sports New Jersey 93.5 FM | 1450 AM, the Flagship Station for Patriots Baseball, with pregame coverage beginning at 6:20 p.m.
About the Somerset Patriots
The Somerset Patriots are the New York Yankees Double-A Affiliate and develop today's top minor league talent into the pinstriped superstars of tomorrow for MLB's winningest team. The Patriots compete in the Double-A Eastern League and play their home games at TD Bank Ballpark in Bridgewater, NJ, where fans of all ages and levels of baseball fandom get to enjoy the unique experience that is minor league baseball.