Double Up: Dominguez switch hits homers in Gades loss
Dominguez homers from both sides of plate as part of four-hit game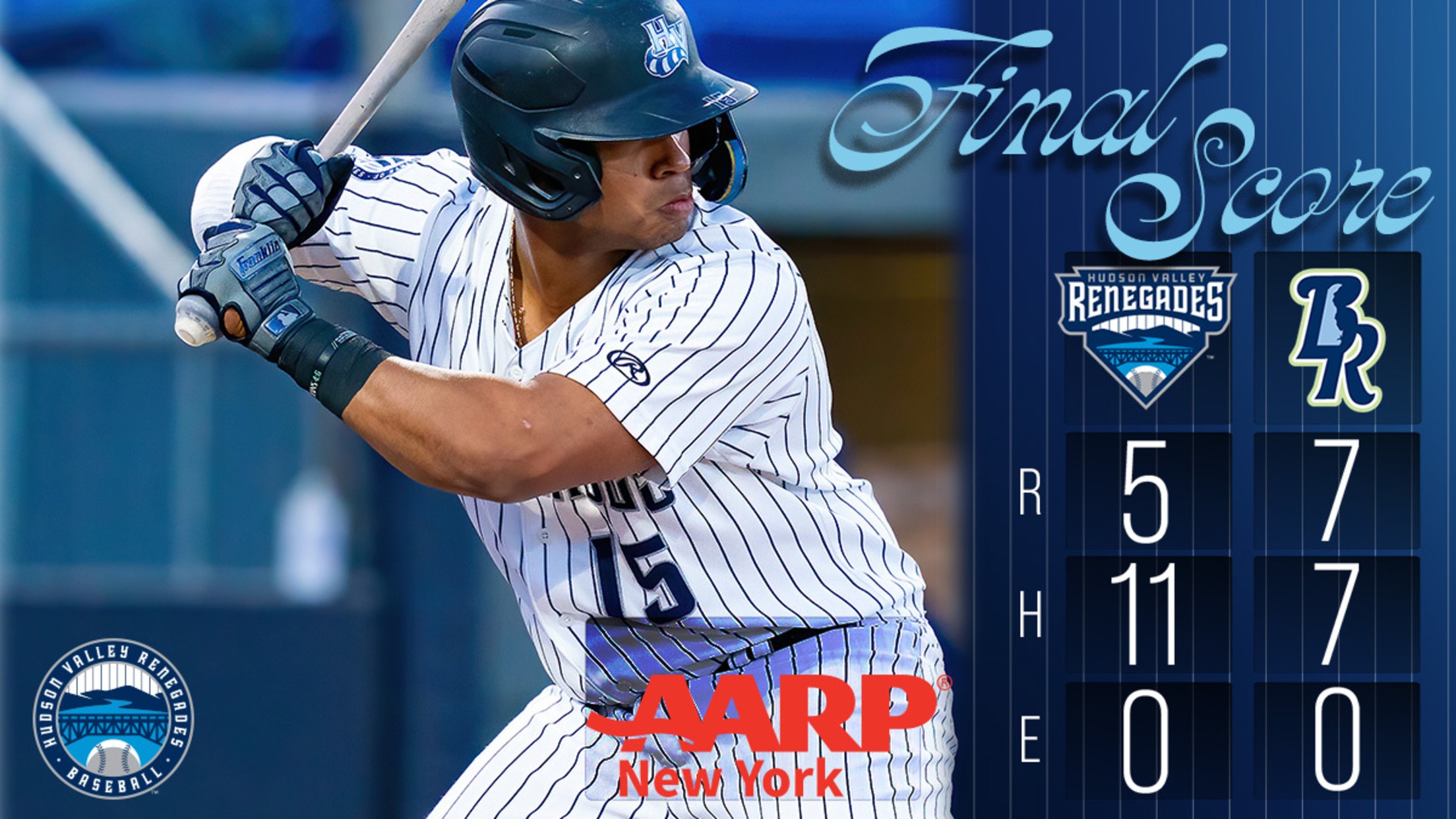 Saul Torres had a hit in the Renegades contest on Saturday in Wilmington. (Dave Janosz)
Wilmington, Del. (Sept. 10, 2022) – A big night from Jasson Dominguez and a late comeback were not enough as the Hudson Valley Renegades fell to the Wilmington Blue Rocks 7-5 on Saturday night at Frawley Stadium. Dominguez accomplished the rare feat of switch-hitting home runs in the game, blasting
Wilmington, Del. (Sept. 10, 2022) – A big night from Jasson Dominguez and a late comeback were not enough as the Hudson Valley Renegades fell to the Wilmington Blue Rocks 7-5 on Saturday night at Frawley Stadium.
Dominguez accomplished the rare feat of switch-hitting home runs in the game, blasting a solo home run off Dustin Saenz as a righty batter in the third, and a solo shot off Orlando Ribalta as a lefty in the seventh. It was part of a huge day at the plate for The Martian, who went 4-for-5 with two home runs, three runs and three RBIs.
Wilmington took the lead in the bottom of the second when Paul Witt blooped a two-run double to left off Juan Carela. The next batter, Cole Daily, drove in Witt with a single to grow the Blue Rocks lead to 3-0.
In the top of the third, Dominguez connected for his first home run of the night to cut the deficit to 3-1. Aaron Palensky whacked a solo home run in the top of the fourth to get the Renegades back with one run. The homer was Palensky's 10th of the season.
The Blue Rocks answered with a run in the bottom of the fourth on a Drew Mendoza home run, and scored three in the fifth to open up a 7-2 advantage.
Dominguez homered for the second time in the seventh to narrow the gap to 7-3. In the ninth against Zack Burdi, the Gades rallied for two runs with Dominguez plating Eduardo Torrealba with a single and then scoring on a wild pitch.
Burdi proceeded to walk T.J. Rumfield and Palensky to put the tying run on first, but Andrew Alvarez came in to retire Ben Cowles to end the game.
Hudson Valley plays its final game of the 2022 season on Sunday afternoon at Frawley Stadium. First pitch against Wilmington is scheduled for 1:05 p.m. Coverage on the Renegades Baseball Network begins at 12:45. RHP Blas Castaño (5-8, 3.49) takes the mound for the Renegades, while LHP Lucas Knowles (8-1, 3.19) gets the start for the Blue Rocks in the season finale.