AquaSox Fall 8-5 In Season Finale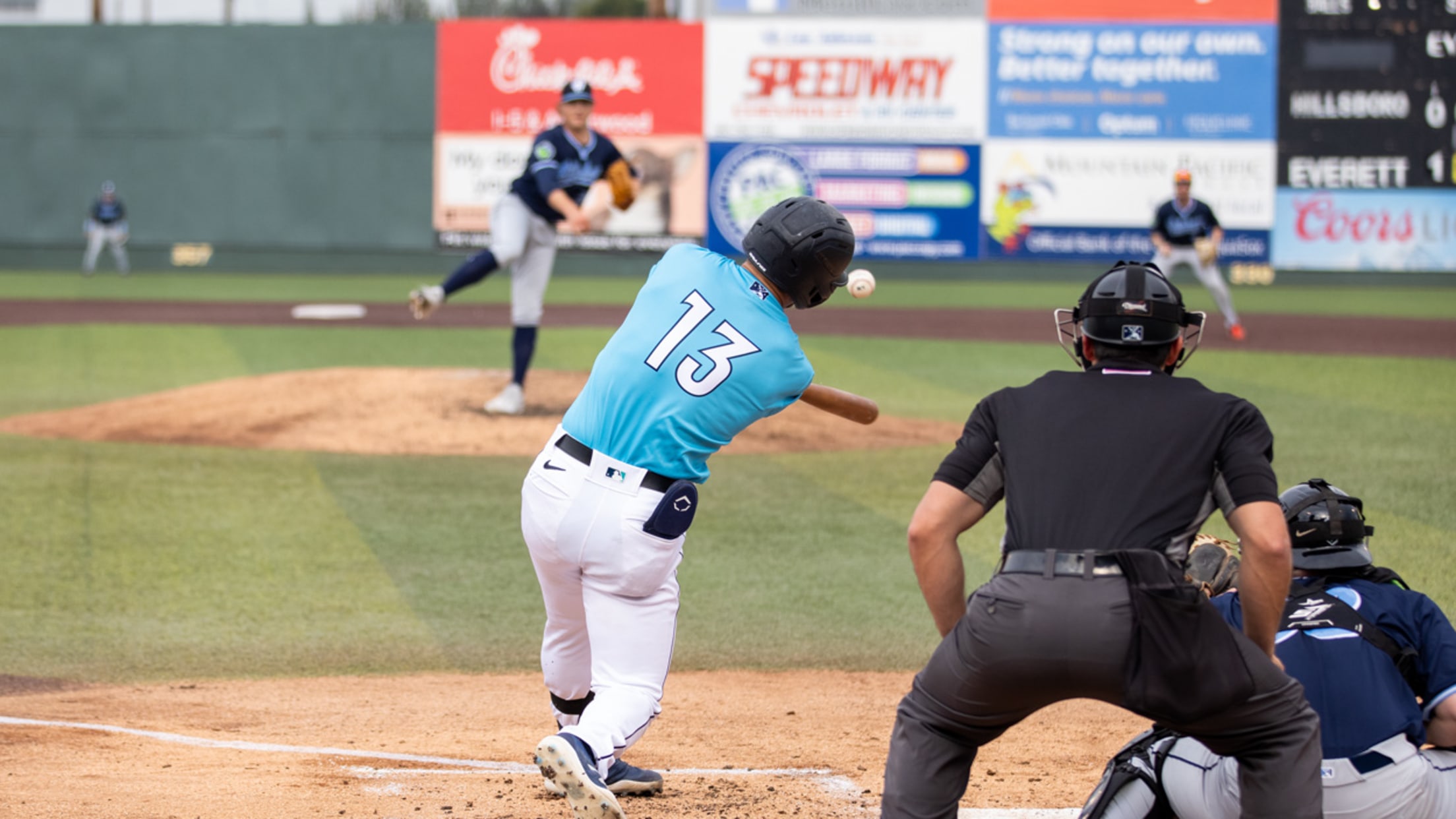 EVERETT, WA: The AquaSox dropped the 2022 season finale by a score of 8-4 to the Hillsboro Hops on Sunday afternoon in front of a great crowd of 3,005 fans at Funko Field. Everett starting pitcher Bryan Woo (1-3) took the loss while Hillsboro starter Chad Patrick (3-0) earned the
EVERETT, WA: The AquaSox dropped the 2022 season finale by a score of 8-4 to the Hillsboro Hops on Sunday afternoon in front of a great crowd of 3,005 fans at Funko Field. Everett starting pitcher Bryan Woo (1-3) took the loss while Hillsboro starter Chad Patrick (3-0) earned the win. Hillsboro was powered by two home runs by Jacen Roberson.
Things looked good for the hometown AquaSox as they had a commanding three-run lead early. Spencer Packard doubled in a run in the first inning and Justin Lavey came through with a two-run single in the second.
Hillsboro took the lead in the fourth inning, as Everett pitching had trouble finding the strike zone all afternoon and walked a total of twelve batters in the game.
Down 7-3 heading into the bottom of the eighth inning, Spencer Packard and shortstop James Parker hit back-to-back doubles to bring the score to 7-4.
Despite an RBI-single from Spencer Packard in the bottom of the ninth inning, the Frogs fell just short and finished the season with a record of 59-72.
PICTURED ABOVE: Justin Lavey
PHOTO CREDIT: Shari Sommerfeld
ABOUT THE EVERETT AQUASOX:
The Everett AquaSox are the High-A affiliate of the Seattle Mariners. 2023 season ticket renewals have begun. For more information about the 2023 season call our office at (425) 258-3673 or visit AquaSox.com for more information.