Tyler Locklear: One-man Cleanup Crew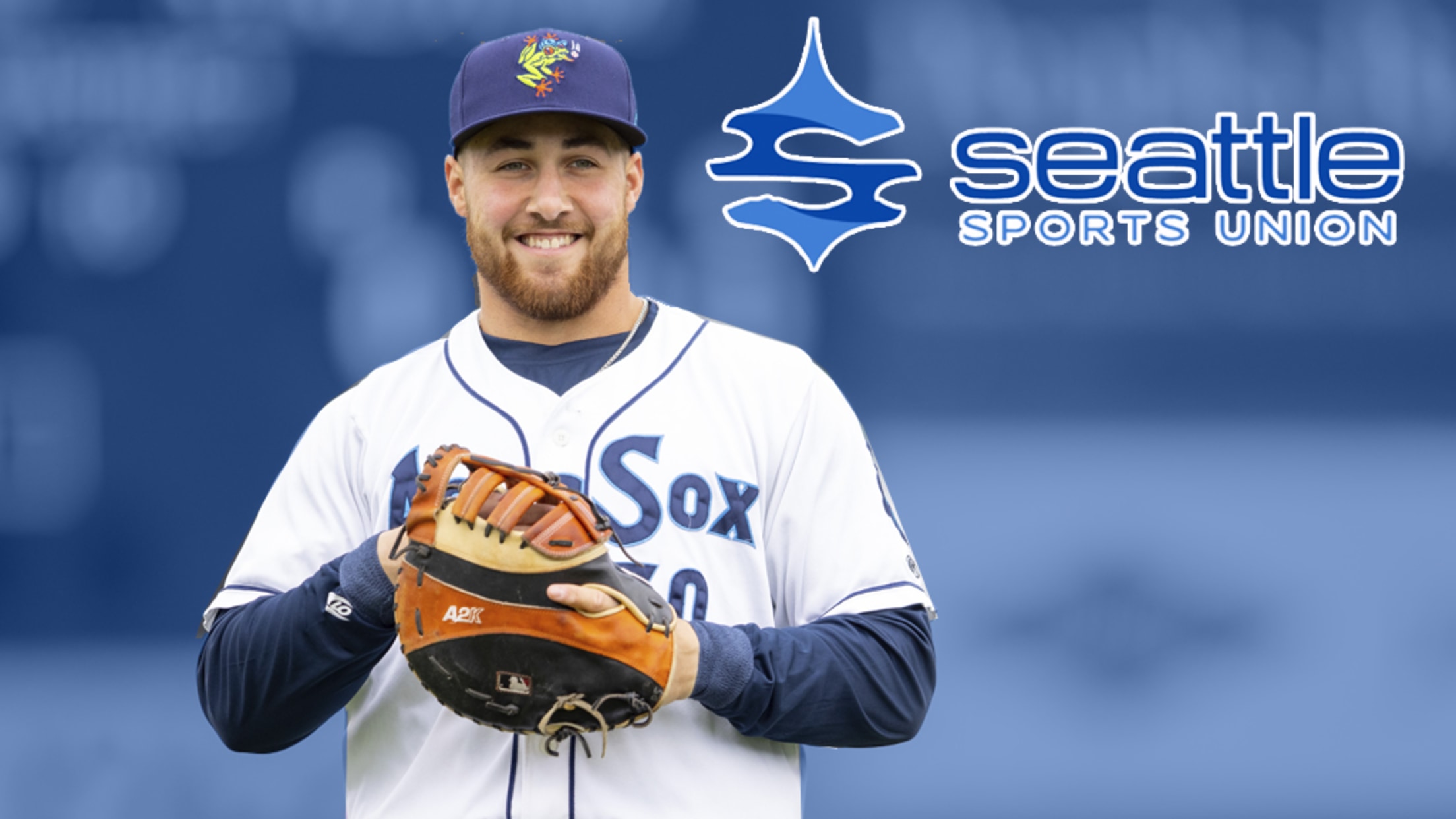 Tyler Locklear is as intimidating on the diamond as any player in the Northwest League. Standing at 6"1', with biceps the size of an average person's head, and power that makes Funko Field look like a little league park, Locklear may seem larger than life. In reality, he is a
Hops hit three key home runs, win on Memorial Day
Axel Sanchez triples and drives in three runs for the AquaSox.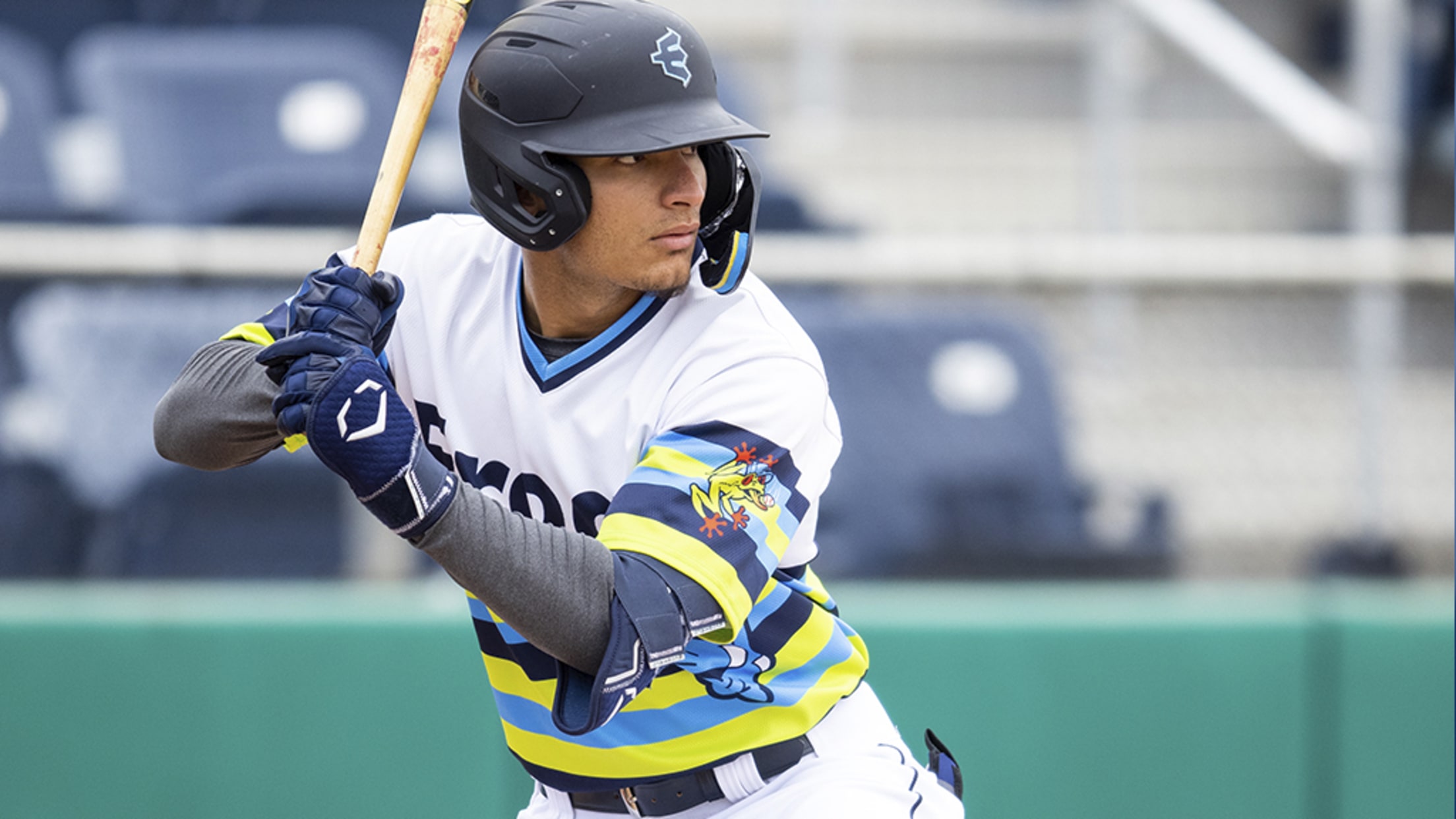 Everett, WA: Coming into the ceremonial opening day of summer, the Everett AquaSox returned home having won five of their last seven games down in Eugene. 2,175 fans packed Funko Field and saw the AquaSox take an early 3-1 lead, but they were unable to hold it and fell 8-4.
Rodriguez Named NWL Player Of The Week
Alberto hits six home runs in Eugene en route to award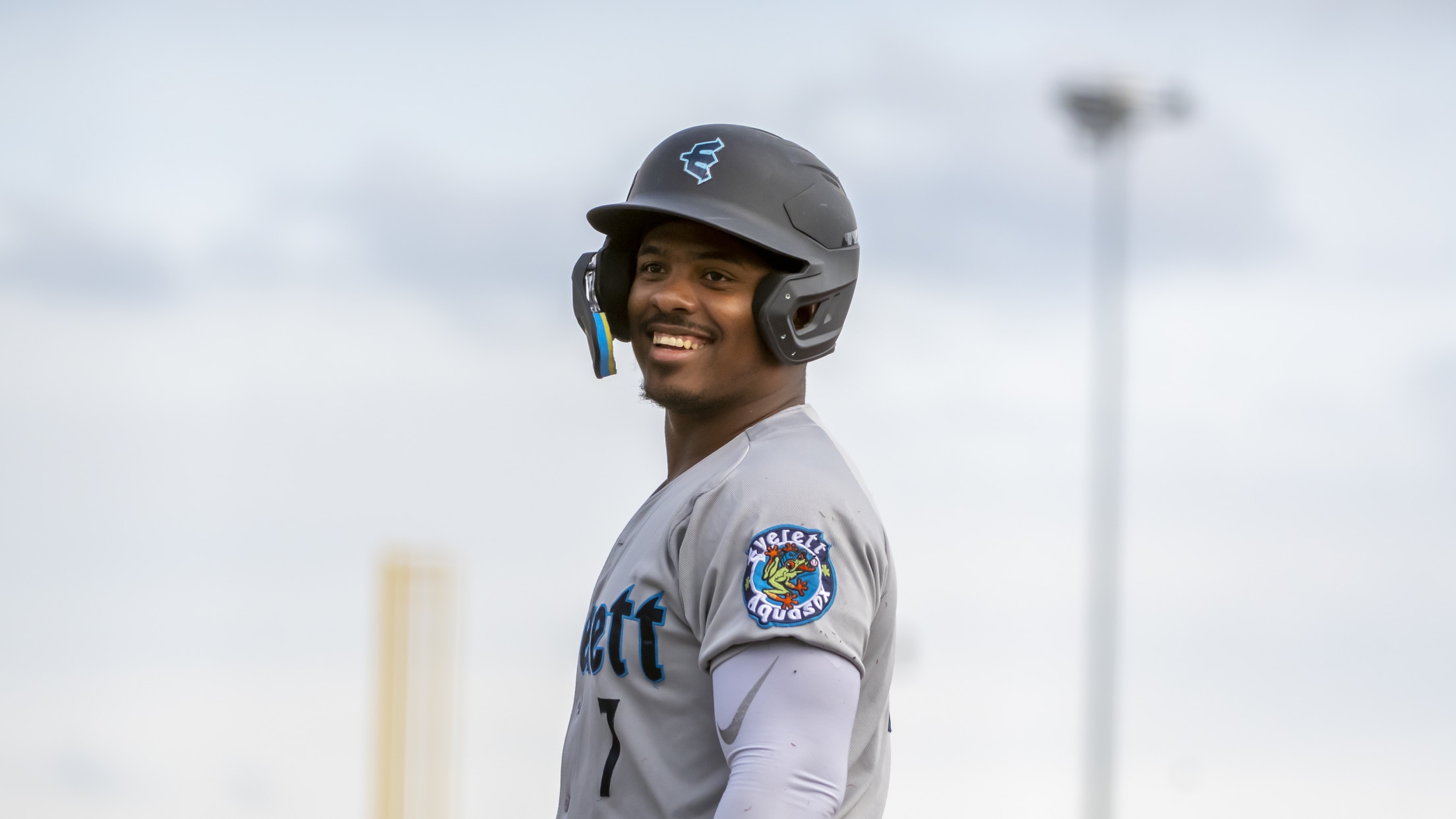 Everett, WA: For the fourth time this season a Frog has been crowned Northwest League player of the week. Alberto Rodriguez hit .448 with six home runs and 15 RBIs over seven games in Eugene from May 23-28. Rodriguez had hit only two home runs in the 2023 campaign before
Ford's Home Run Propels AquaSox to 11-8 Win
AquaSox 5-2 on road trip, lauch 16 home runs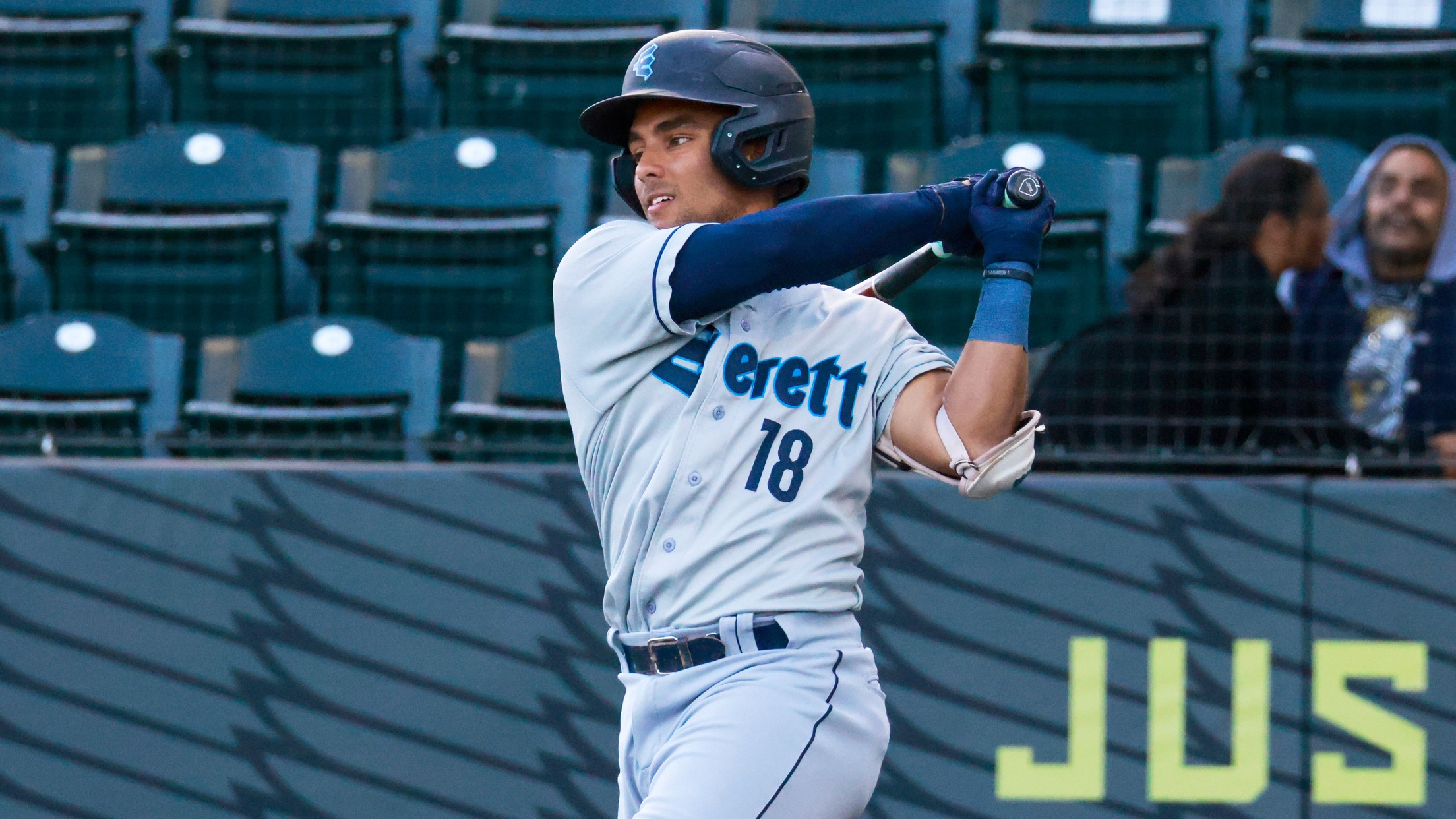 EUGENE, OR: On getaway day, Harry Ford made the 310-mile drive back to Everett a little more enjoyable, as his three-run home run in the eighth inning broke an 8-8 tie. For Ford, the Seattle Mariners top prospect, the home run was his sixth of the season. It was the
Red Hot Rodriguez Leads Sox In Doubleheader Sweep
Walking Cabrera homers to win it 4-3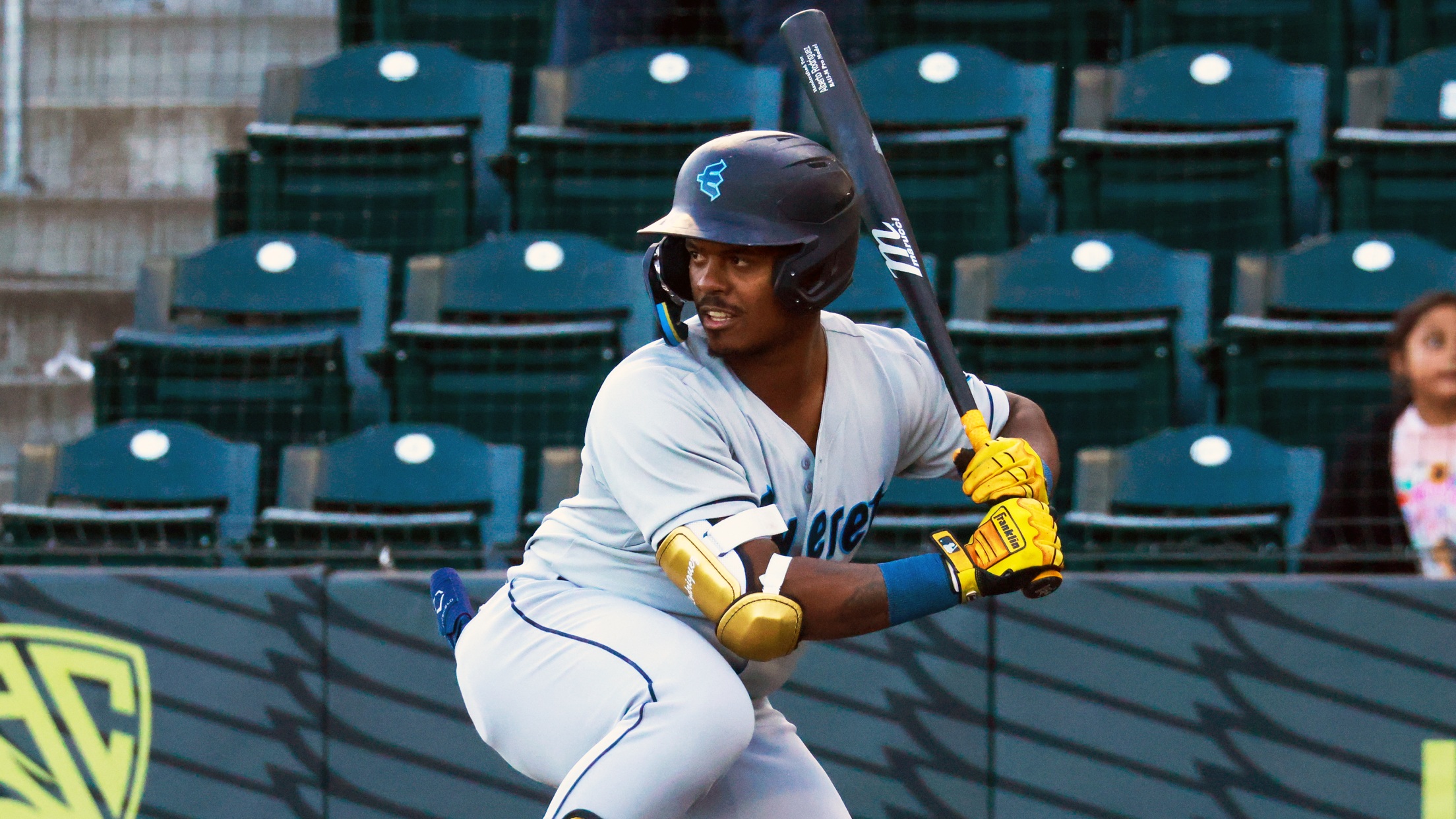 EUGENE, OR: Alberto Rodriguez hit two home runs and drove in five as the Everett AquaSox (22-22) swept a doubleheader from the Eugene Emeralds (23-21). Everett jumped out early and won the opener 4-2 behind a complete game outstanding performance from pitcher Reid VanScoter. The AquaSox then overcame an early
Exploding Whales Bats Ignited in 8-6 Win
Walking Cabrera homers to win it 4-3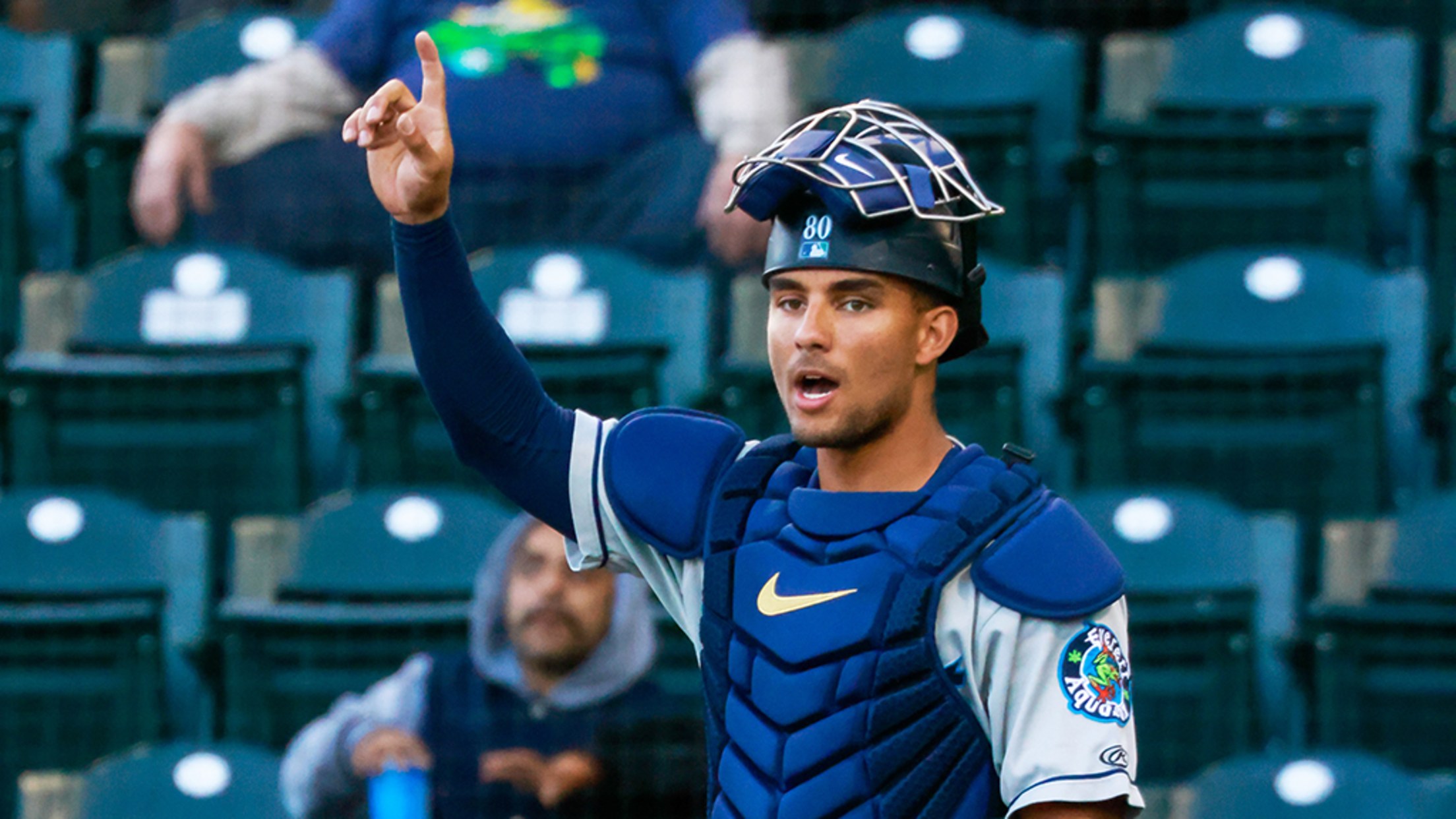 EUGENE, OR: On a night when the Eugene Emeralds (23-19) paid homage to a 45-foot-long whale that was blown up by 20 cases of dynamite back in 1970, the team's offense exploded for eight runs and ended the Everett AquaSox (20-22) two game winning streak with a 8-6 victory. The
Frogs Five Home Runs Lead to 11-7 Victory
Walking Cabrera homers to win it 4-3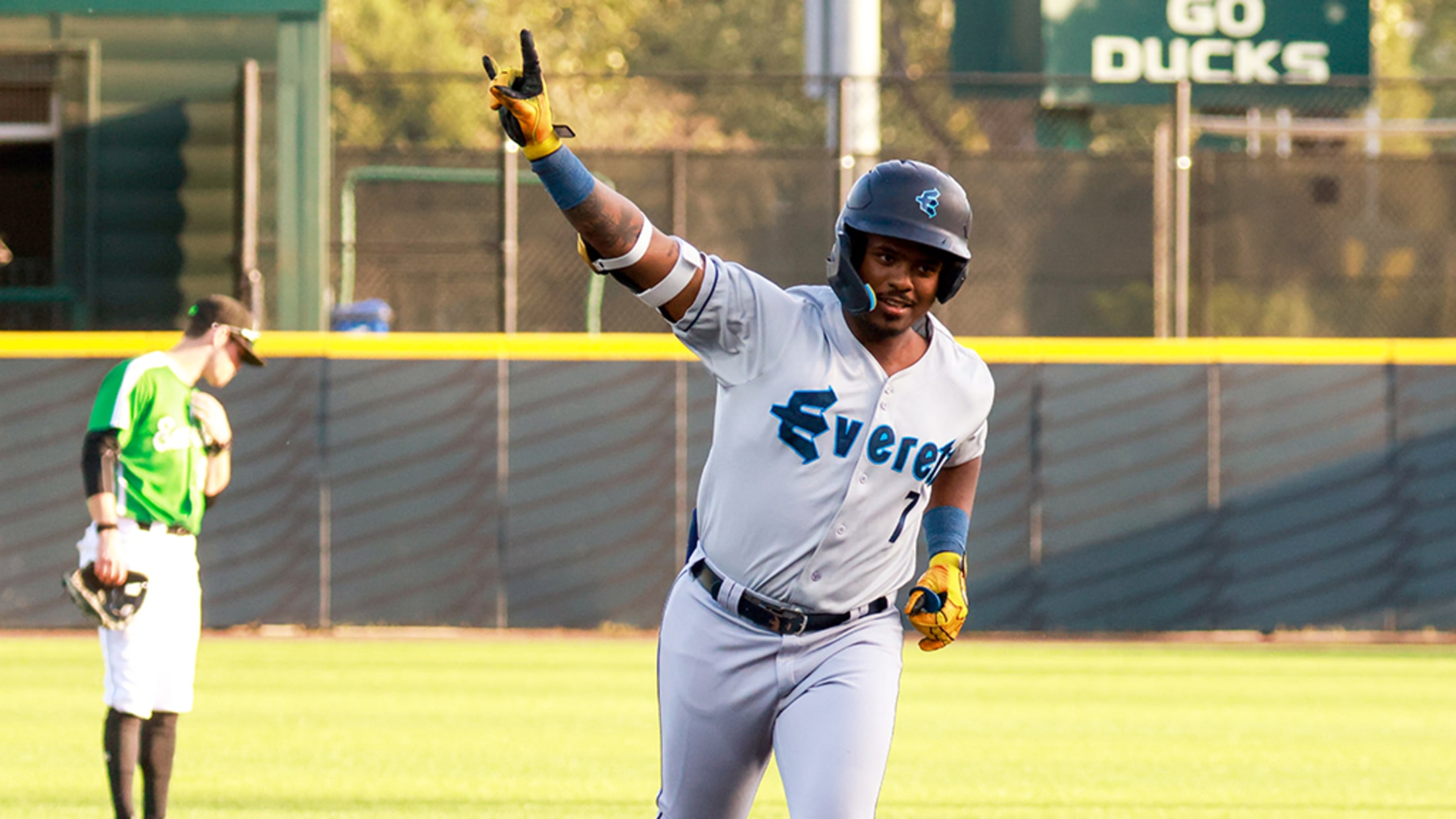 EUGENE, OR: The Everett AquaSox (20-21) launched five home runs and their bullpen pitched five scoreless innings on the way to an 11-7 come-from-behind victory over the Eugene Emeralds (22-19). Tim Elliott, a fourth-round pick by the Mariners in 2019, got the win out of the bullpen to improve to
Join Us For A Memorial Day Picnic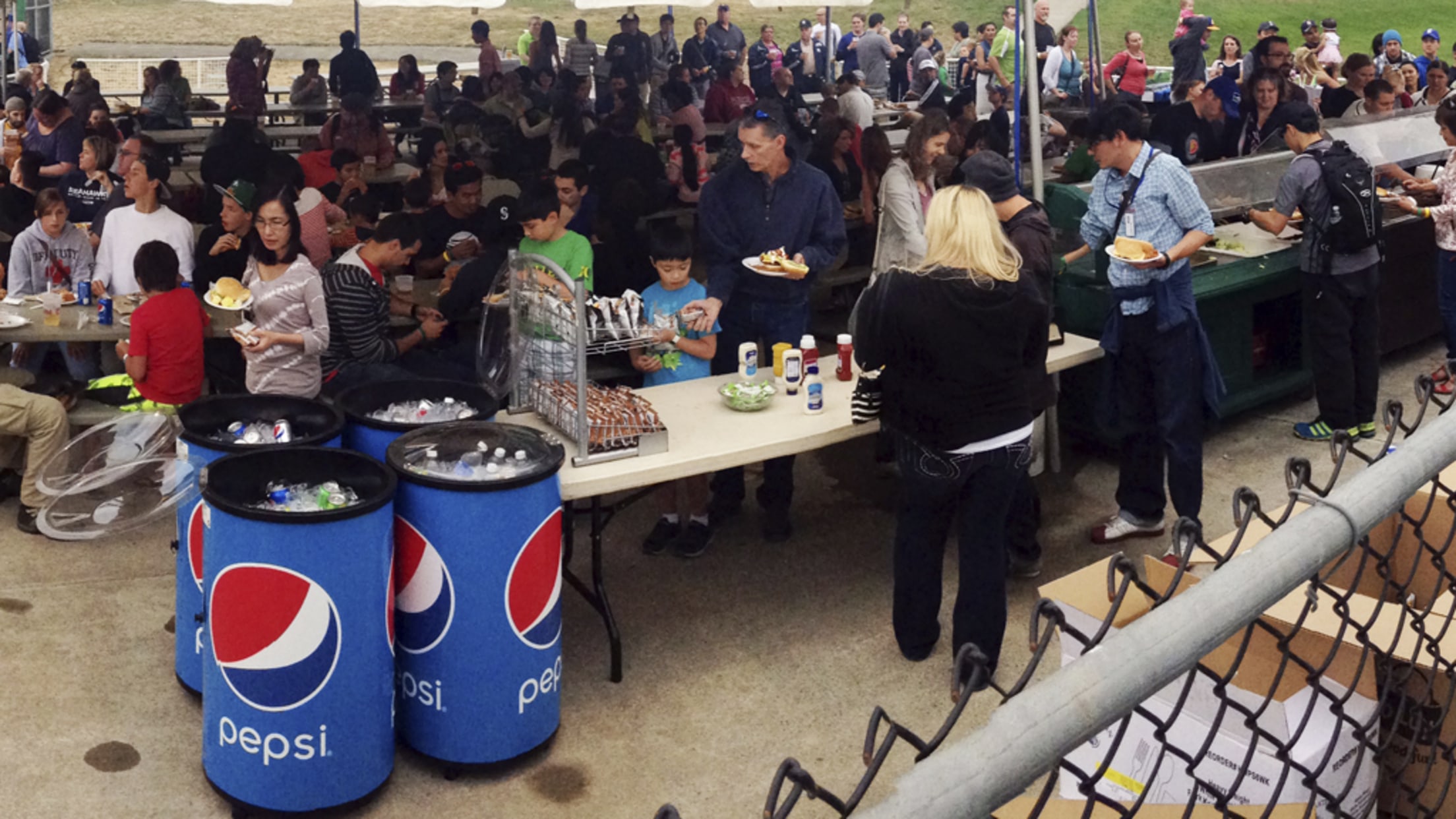 Join the Everett AquaSox in honoring the brave men and women who serve, and have served, in the Armed Forces on this Memorial Day. Come and join us as we host a special pre-game picnic on Monday, May 29, starting at 3:00 pm. The picnic menu consists of hamburgers, hot
Cabrera Game Ending Diving Catch and Throw, Sox win 3-2
Walking Cabrera homers to win it 4-3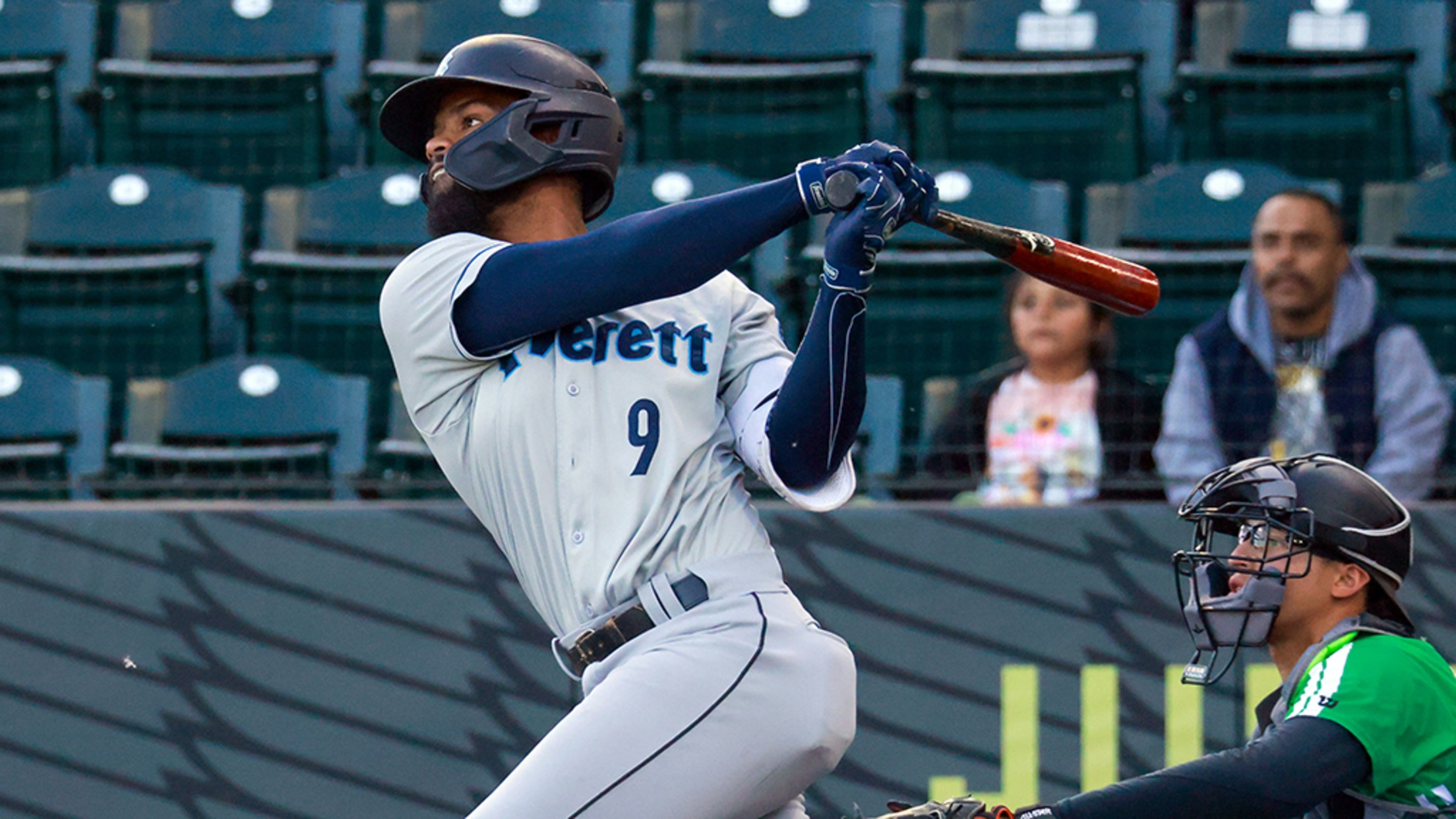 EUGENE, OR: Walking Cabrera, the hero of Sunday's walk-off win against Spokane, played hero again in the Frogs Wednesday win against the Eugene Emeralds. Cabrera made a diving catch to take away a game-winning hit from Victor Bericoto. Aware of the situation, Cabrera pounced to his feet and fired a
Aeverson Arteaga's Walk-off Defeats AquaSox
Walking Cabrera homers to win it 4-3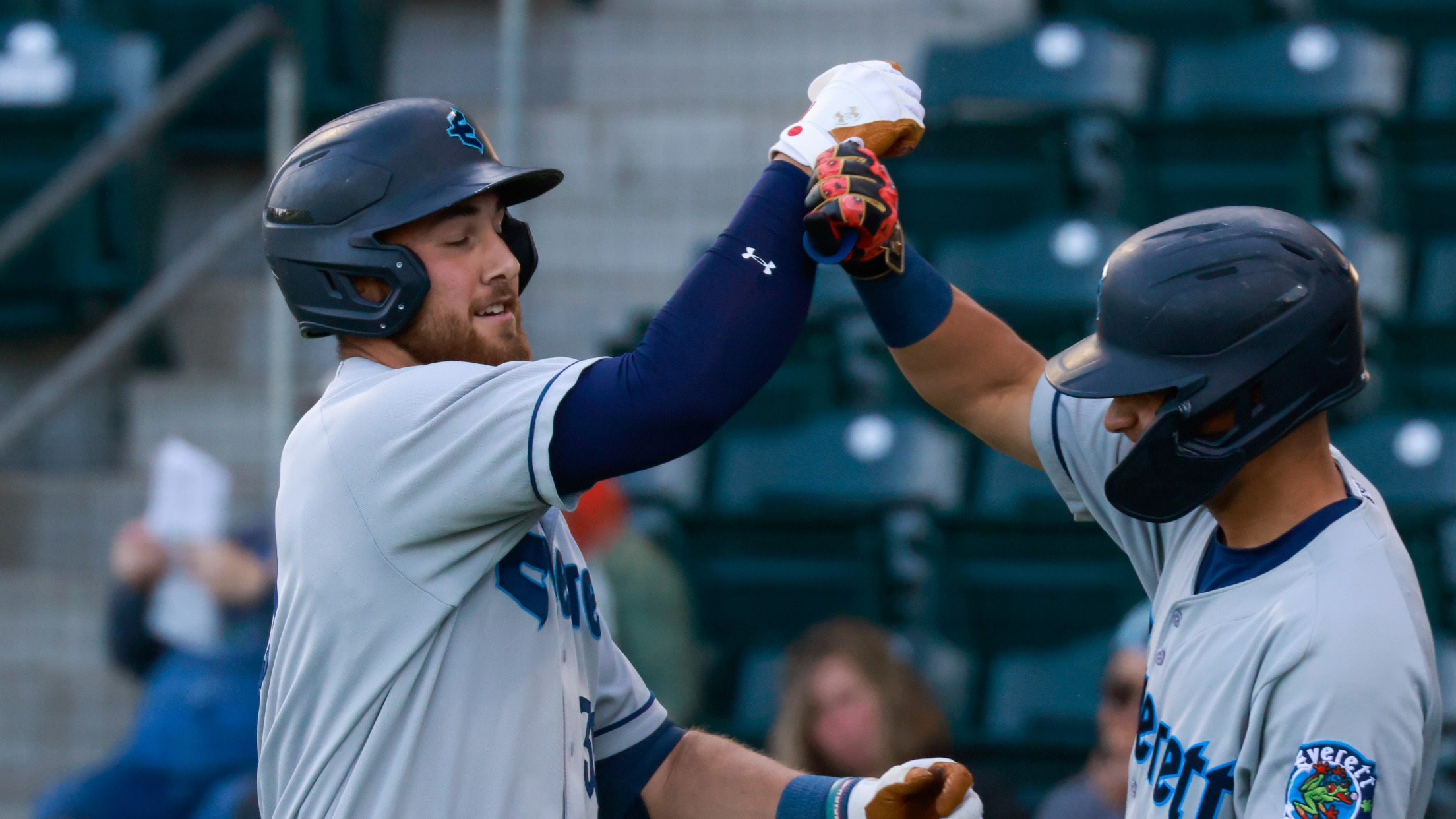 EUGENE, OR: Aeverson Arteaga led off the bottom of the ninth inning with a game-winning walk-off home run as the Eugene Emeralds (22-17) overcame an early five-run deficit to defeat the Everett AquaSox (18-21) 6-5 in the opener of a seven-game series. Emeralds starting pitcher Nick Sinacola walked AquaSox hitters
Everett Walks It Off In Series Finale
Walking Cabrera homers to win it 4-3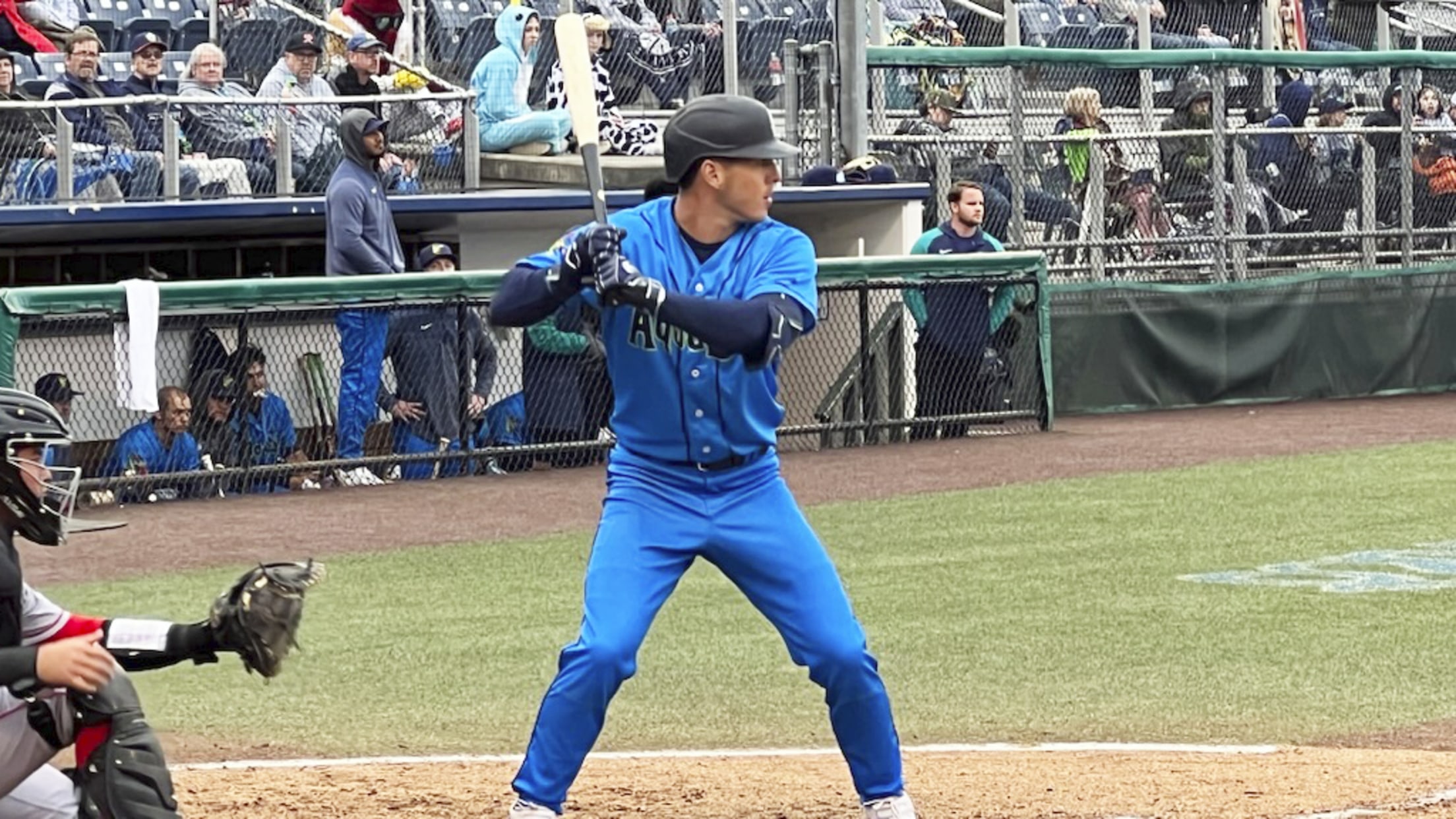 EVERETT, WA: It was the last day of the homestand at Funko Field, and with it came the pageantry of Little League Day. Hundreds of kids packed the stands hoping to see their AquaSox heroes deliver a victory against the Spokane Indians, and they did not go home disappointed as
Spokane Hits Seven Home Runs, Wins 13-5
Harry Ford goes 2-4 with a grand slam.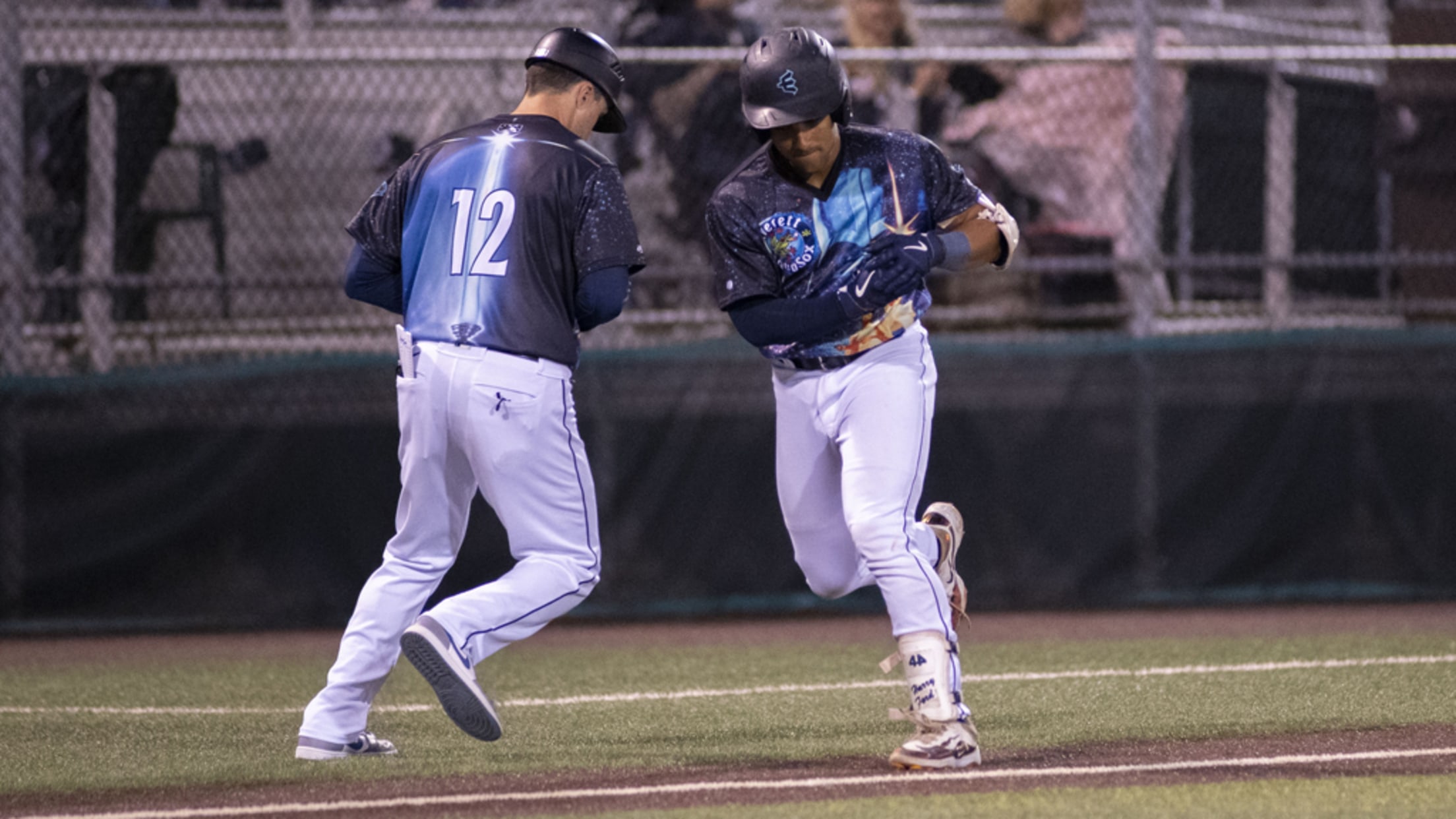 EVERETT, WA: The force was strong at Funko Field on Saturday night as a season-high 3,448 fans were in attendance to enjoy Star Wars Night. The AquaSox were looking to break a three-game losing streak, but the Spokane Indians had other ideas. The top four hitters in the Spokane lineup
Frogs Drop Third Straight; Lose 10-6
Tyler Locklear goes 2-3 driving in three runs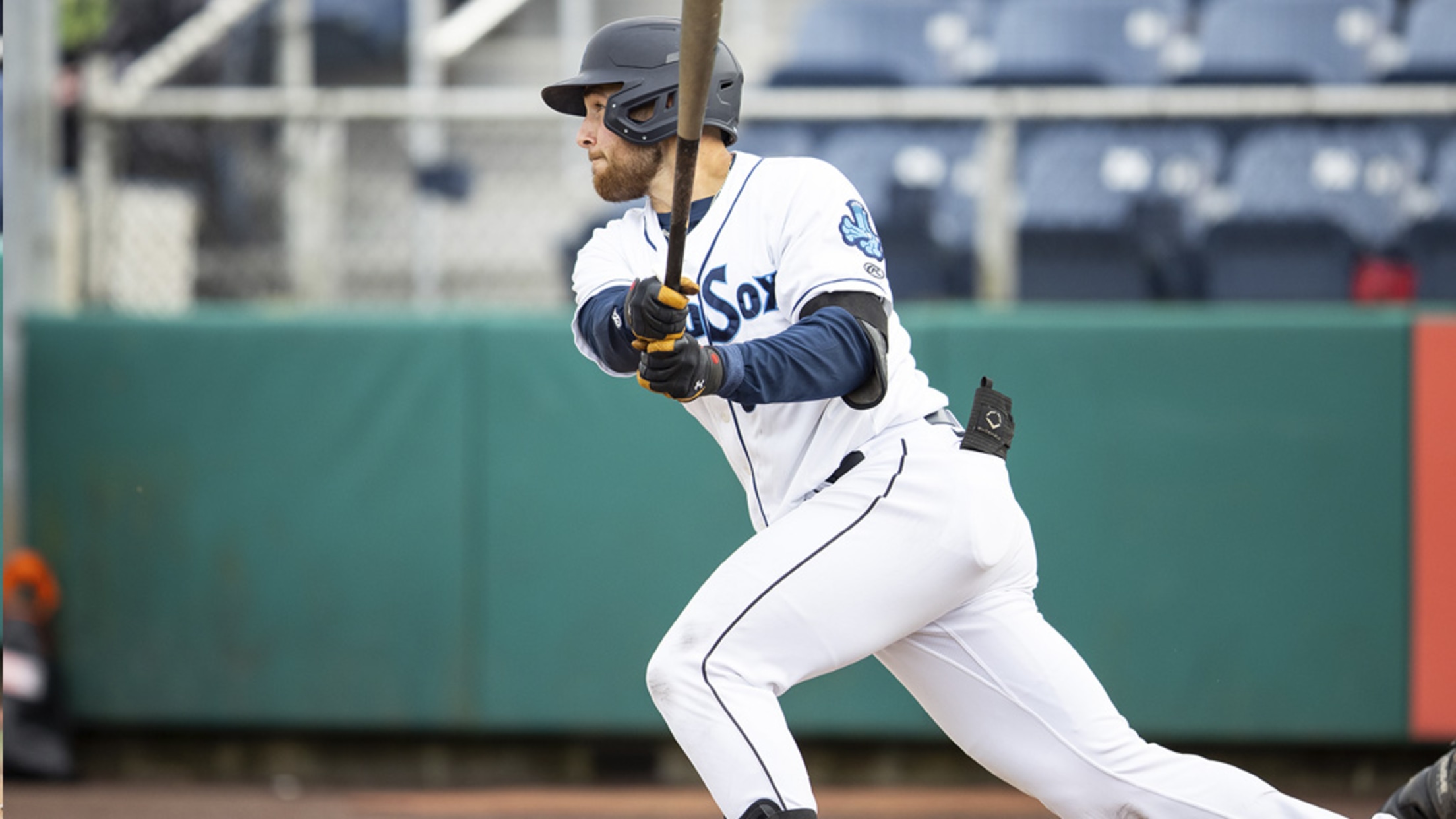 EVERETT, WA: The AquaSox fell to 17-19 on the season after the Spokane Indians mounted a late-inning comeback Friday night, turning a 5-2 Everett lead into a 10-6 Spokane victory. Tyler Locklear was the bright spot for Everett as he picked up three RBIs on the night, including a solo
Sox Rally Comes Up Short, Lose Game Extra Innings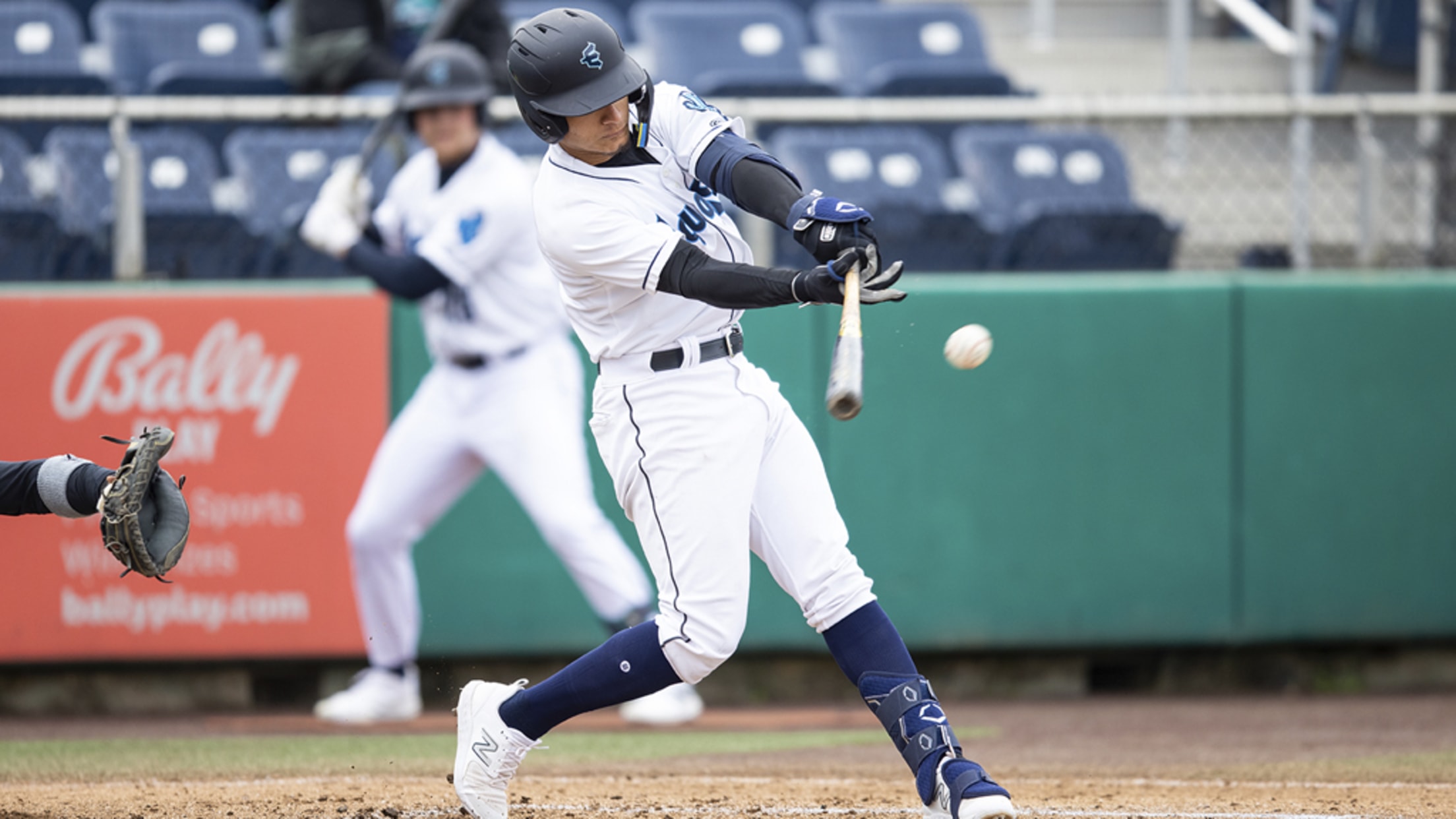 EVERETT, WA: Yanquiel Hernandez came through with the big hit for the Indians Thursday night when his 10th-inning triple put Spokane up 10-9, leading to their eventual 11-9 win. The AquaSox and Indians exchanged blows in the first two games of the series. Everett won Tuesday's game 10-3, but Spokane
Spokane Evens Series With 10-2 Win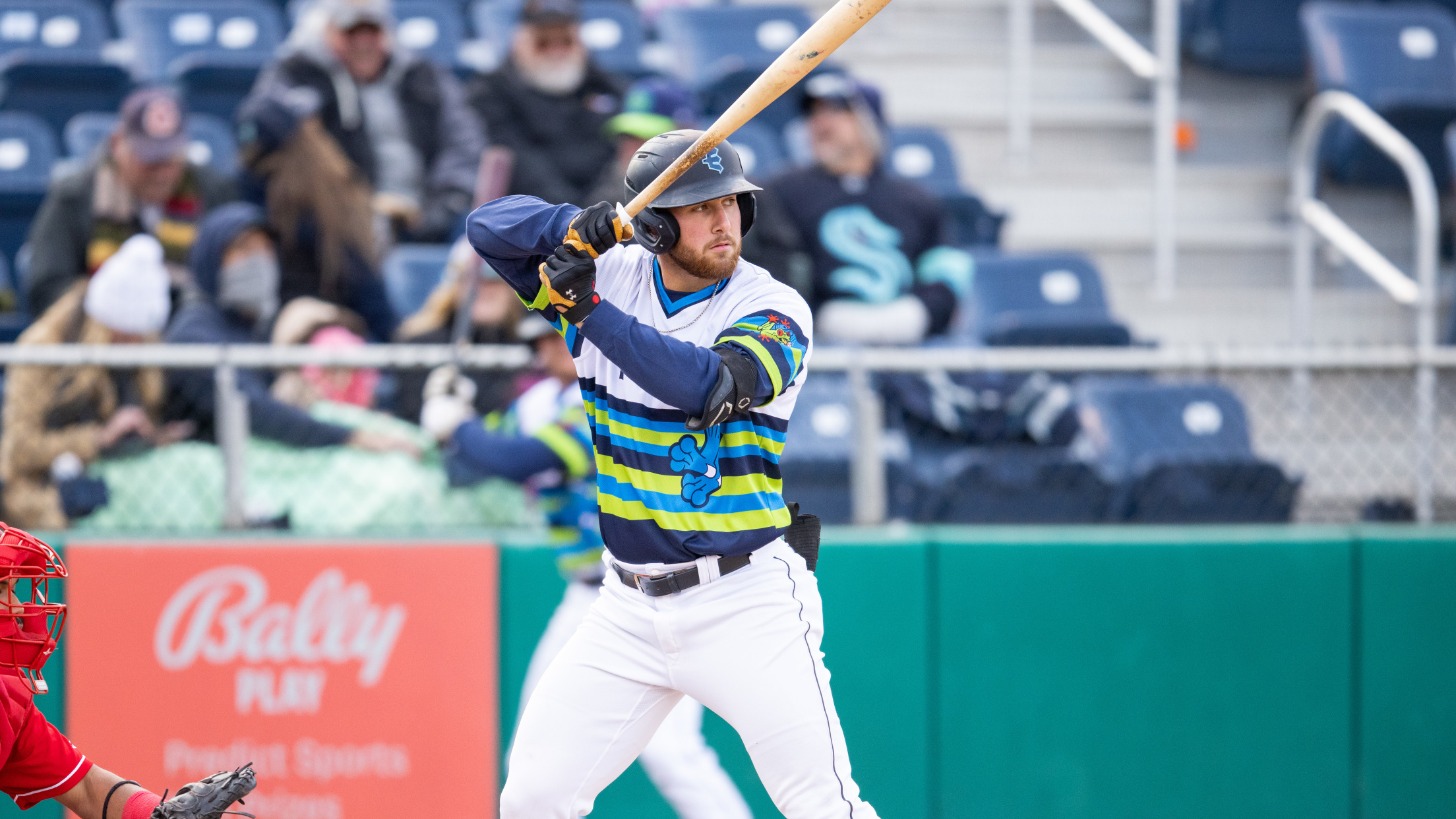 EVERETT, WA: The Spokane Indians hit three home runs Wednesday night as they evened the six-game series with the AquaSox at one game apiece. Everett is now 17-17 on the season. Tyler Locklear had the biggest hit of the night for Everett as he blasted his eighth home run of
Dylan Moore Returning to Everett for Another Rehab Assignment 
Moore scheduled to play for Everett on Thursday, Saturday and Sunday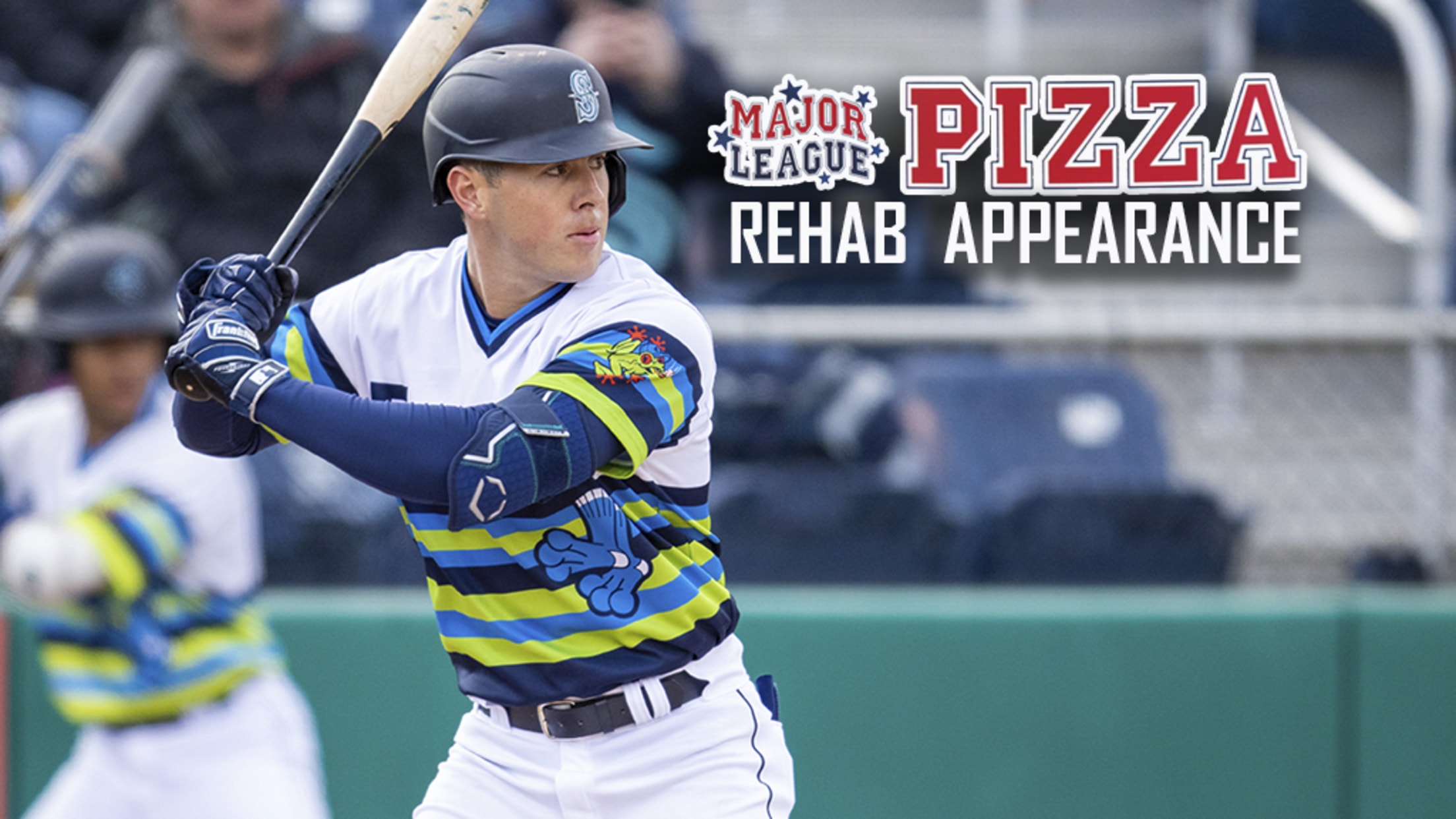 The Seattle Mariners announced today that Dylan Moore is scheduled to make a second rehabilitation appearance with the Everett AquaSox on Thursday, Saturday, and Sunday. He has been nursing a left oblique strain, which has kept him on the Injured List since March 29. Moore was originally sent on a
Sox Hit Four Home Runs, Win Big 10-3
Ramirez, Locklear, Bednar, and Ford all homer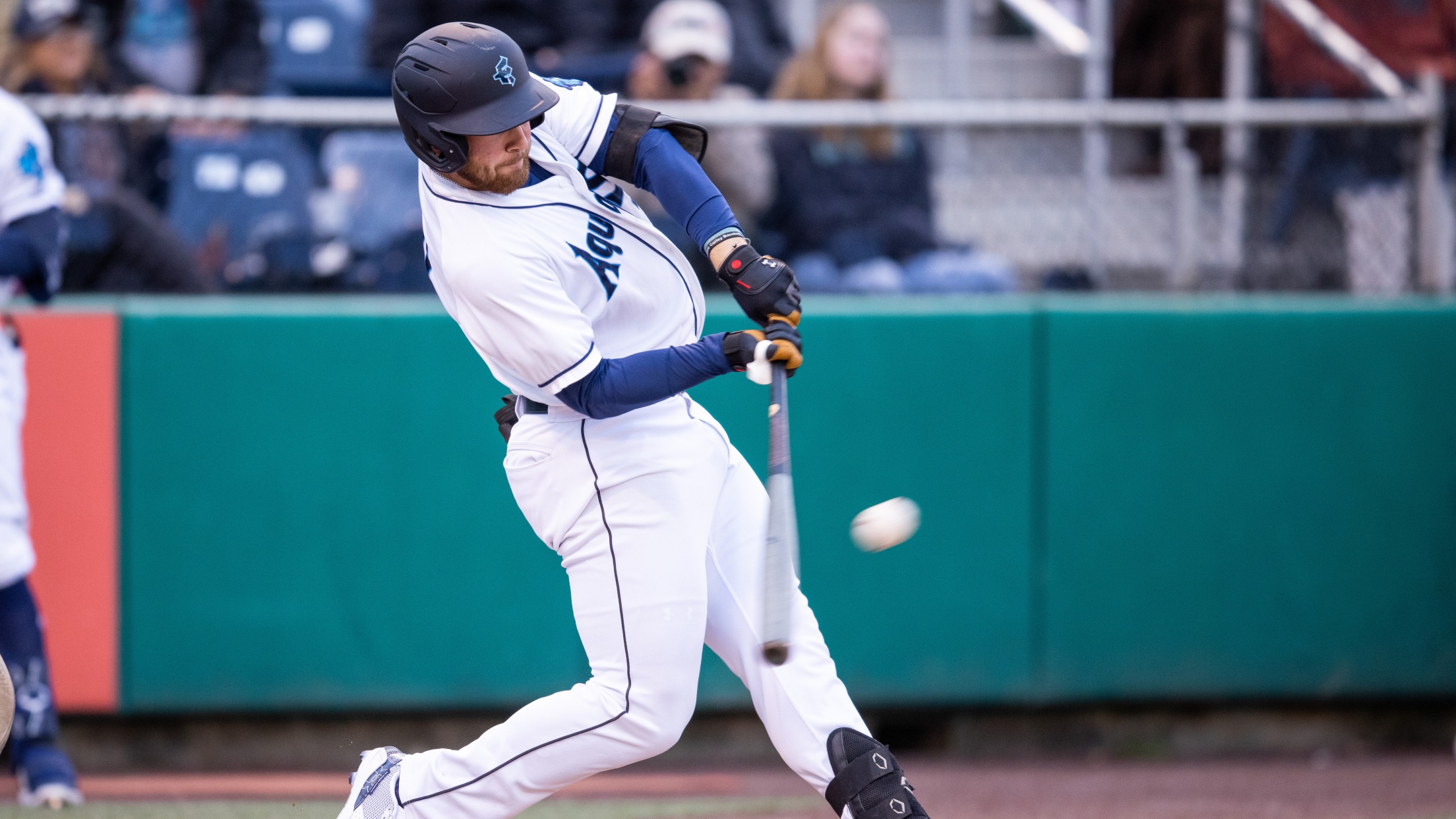 EVERETT, WA: The Frogs blasted four big flies on Tuesday night, helping them win 10-3 over the Spokane Indians and climb a game over .500 at 17-16. Ben Ramirez, Tyler Locklear, Randy Bednar, and Harry Ford all went yard, while Reid VanScoter battled through five-plus solid innings of three-run ball
Brandon Williamson To Make MLB Debut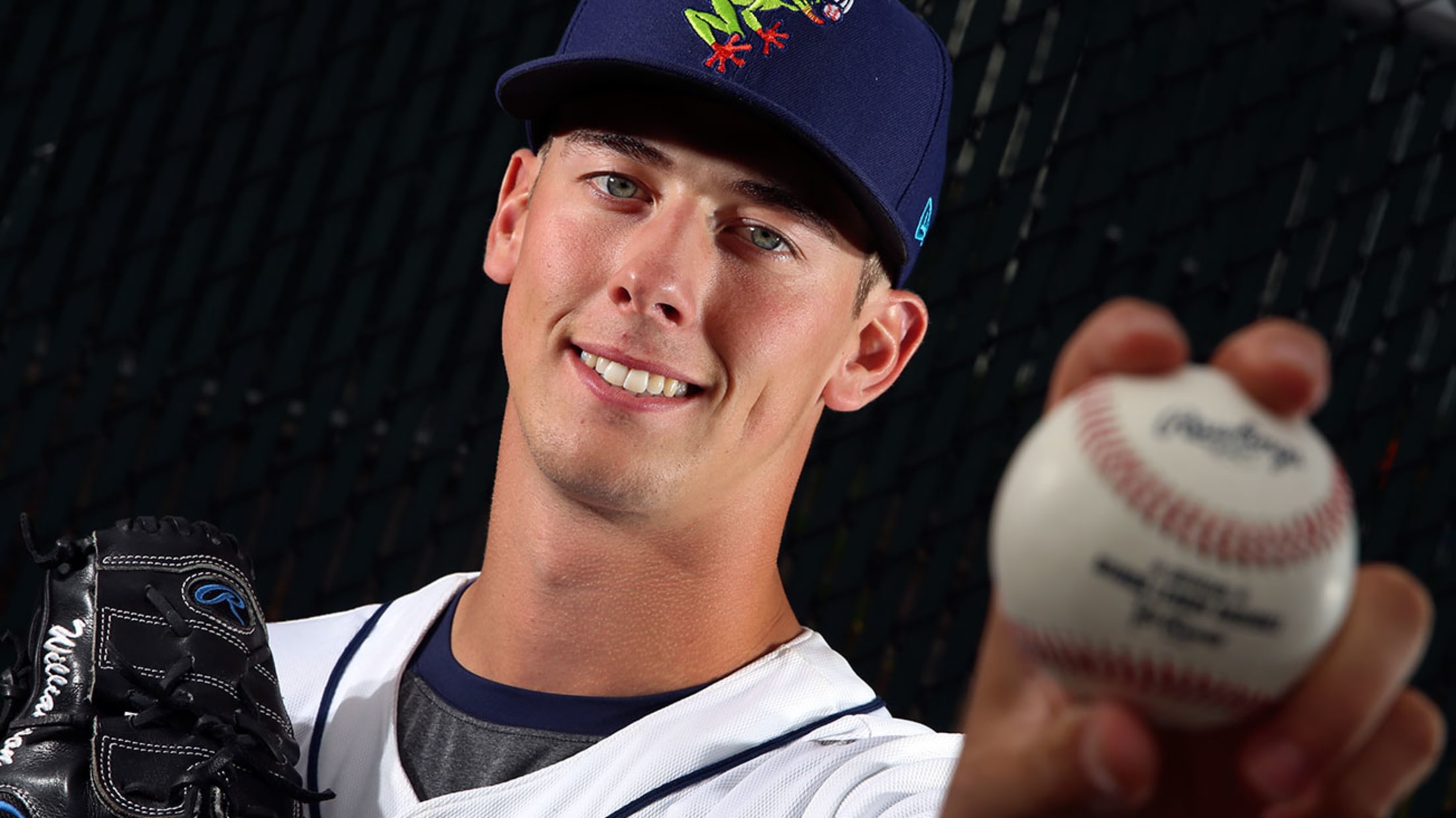 Cincinnati, OH: The Cincinnati Reds today announced that they have called up former Everett AquaSox Brandon Williamson. It marks the first MLB call-up for Williams, who was promoted from the Louisville Bats (Triple-A). He is expected to get the start today against the Colorado Rockies at Coors Field. The 6'6″
AquaSox Free Youth Camp Set For June 10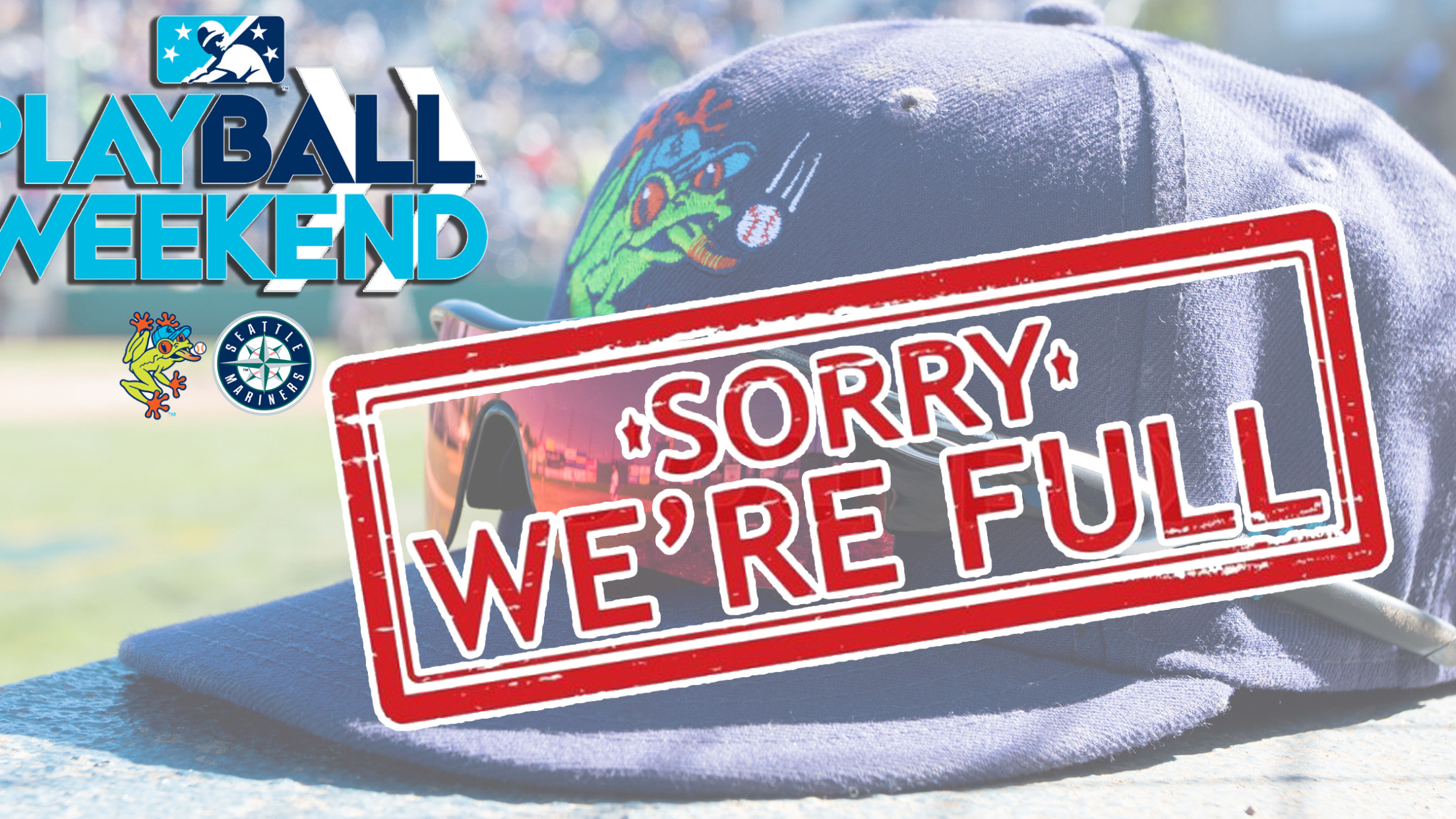 EVERETT, WA: The Everett AquaSox, in association with the Seattle Mariners On BASE 365 initiative and Mariners Training Center, are proud to announce that they will be joining MLB and MiLB to host an event during MLB Play Ball Weekend. Boys and girls ages 8 to 14 are invited to
Sox Score 16 Runs for 16th Win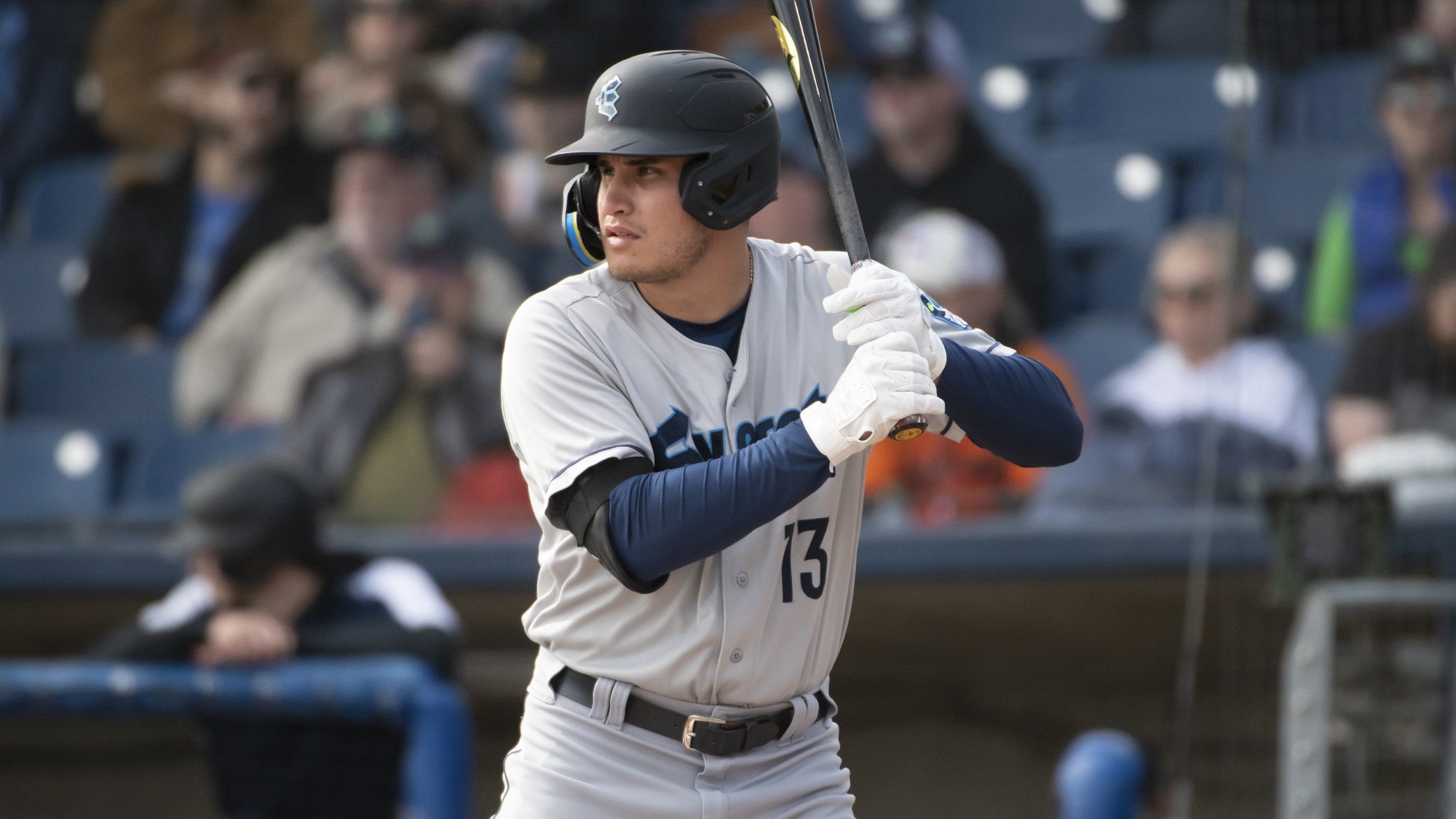 VANCOUVER, BC: Timely hitting and a few crucial errors helped the Everett AquaSox (16-16) jump out to a 13-0 lead by the fourth inning as the Sox cruised to their second consecutive win over the Vancouver Canadians (17-12), 16-6. Harry Ford led off the game but got hit by a
Welch/Ramirez Combine for 5 RBI, Sox Win 7-5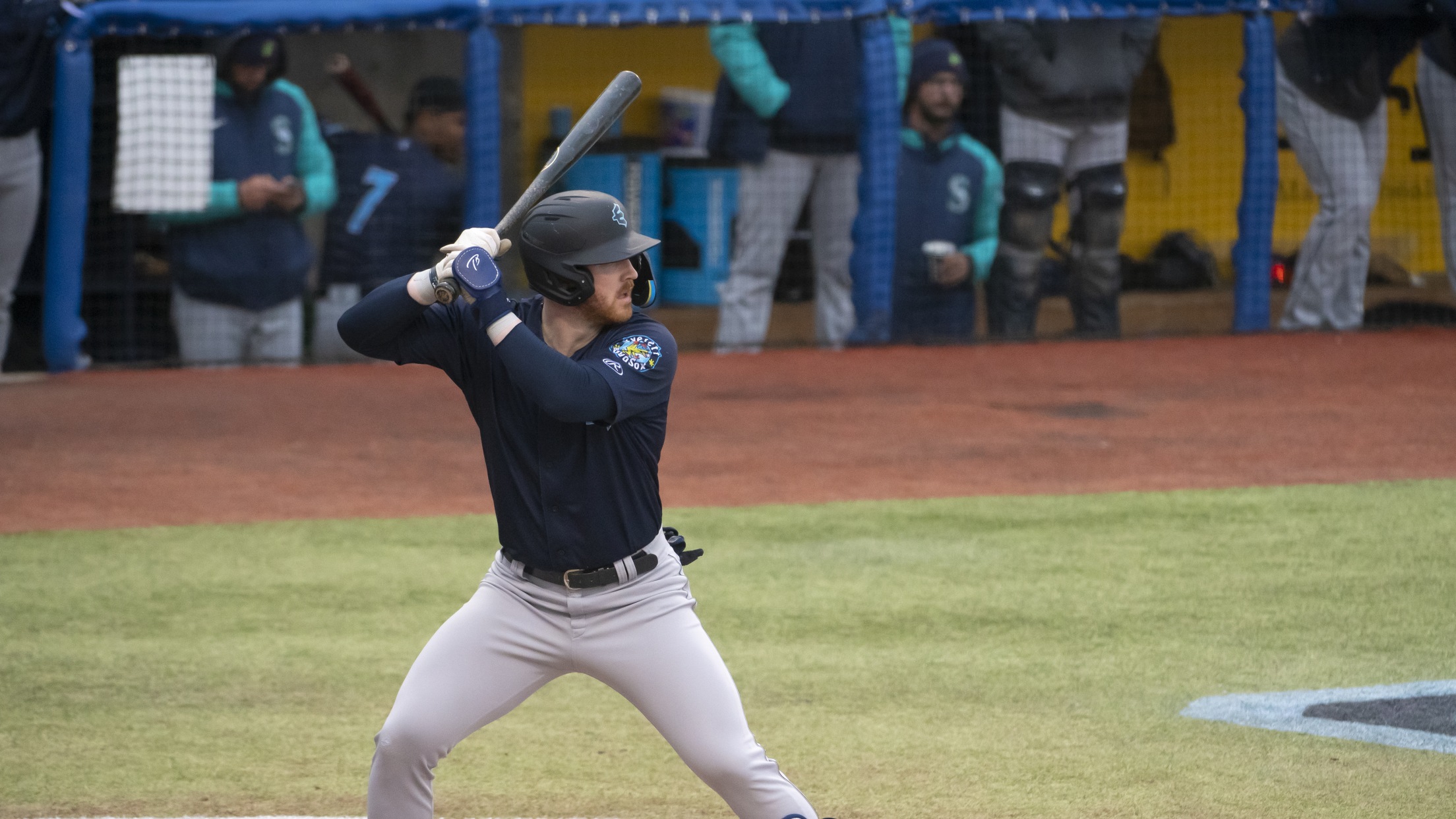 VANCOUVER, BC: Charlie Welch hit a two-run home run and Ben Ramirez drove in three runs with a bases clearing double as the Everett AquaSox (15-16) ended a three-game losing streak by scoring five runs in the sixth inning for a 7-5 come from behind victory over the Vancouver Canadians
Wallace Unhittable, Canadians Cruise To Win, 10-2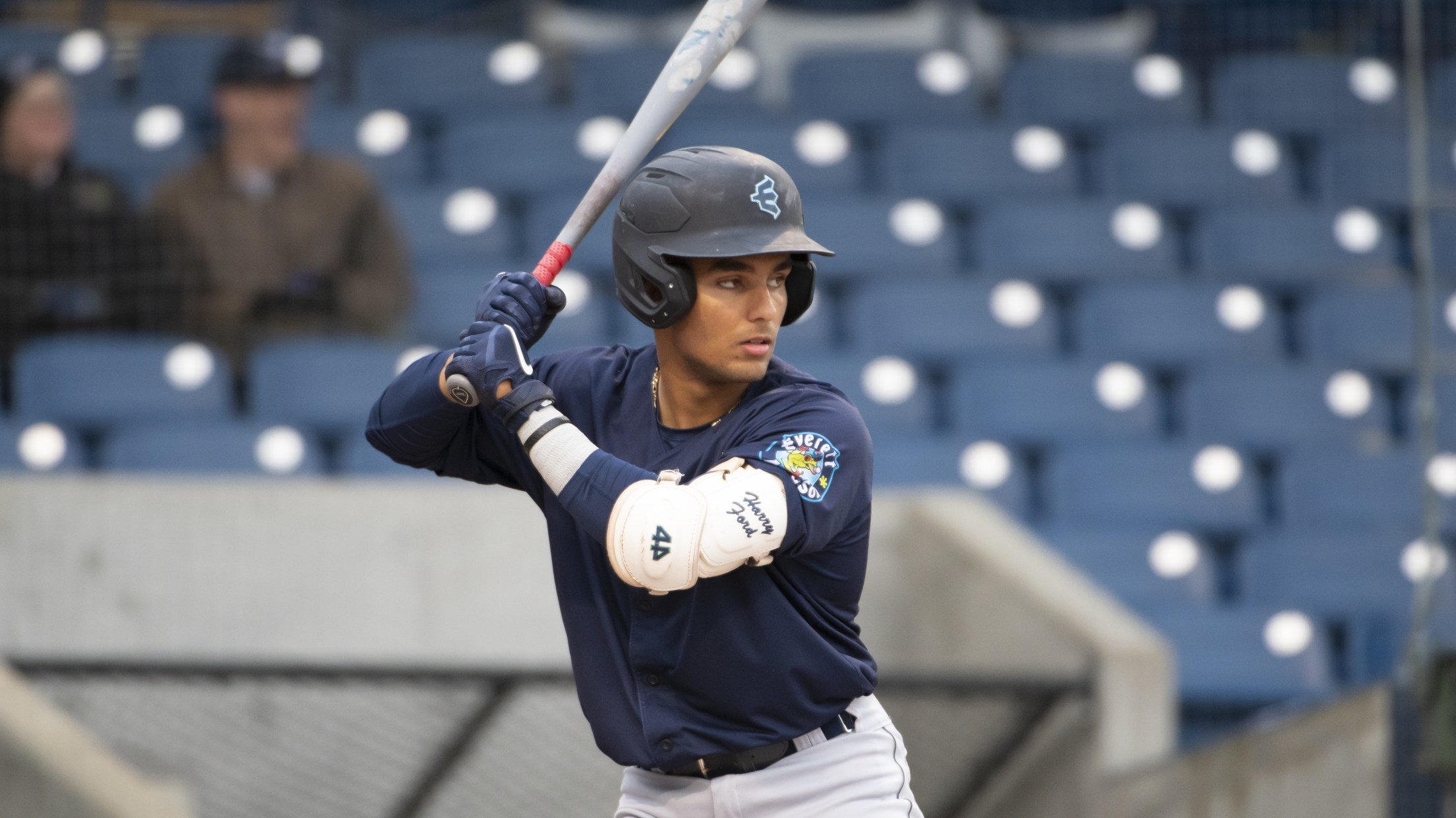 VANCOUVER, BC: _The Vancouver Canadians (17-10) turned an early game pitchers dual into a route with nine combined runs in the fifth and sixth innings, on their way a third straight win over the Everett AquaSox (14-16), 10-2. AquaSox starting pitcher Bernie Martinez and Canadians starter Trenton Wallace were matching
Tirotta 7 RBI, Canadians Rout Sox 13-1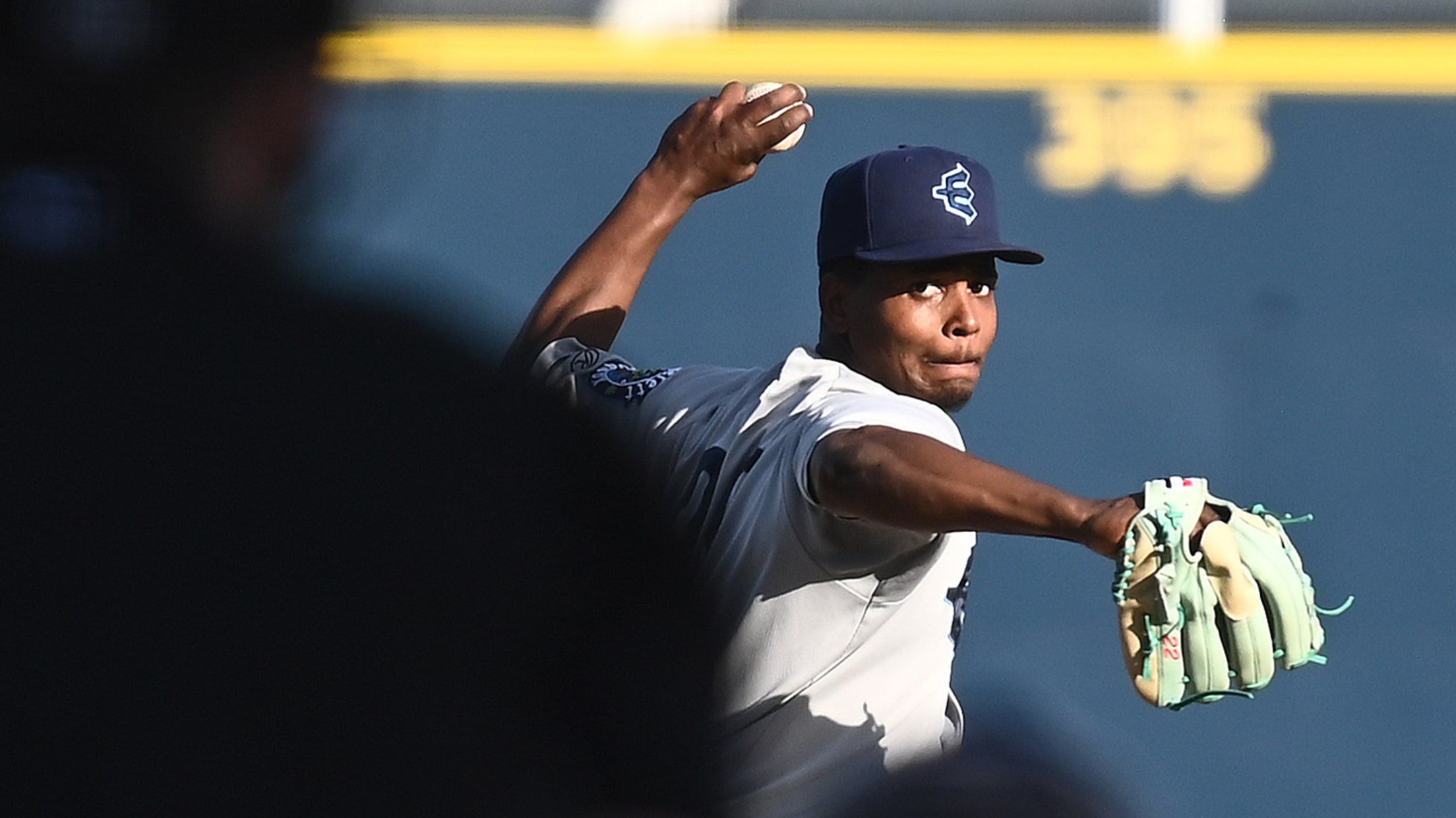 VANCOUVER, BC:Riley Tirotta cleared the bases with a three-run base hit in each of the first two innings while pitcher Macko shut down his former team as the Vancouver Canadians routed the Everett AquaSox 13-1. Dasan Brown scored the first run of the game when Rainer Nunez singled into right
MiLB and the American Cancer Society Launch 2023 Campaign
Annual "Hope At Bat" campaign to raise $50,000 over four fundraising dates during the season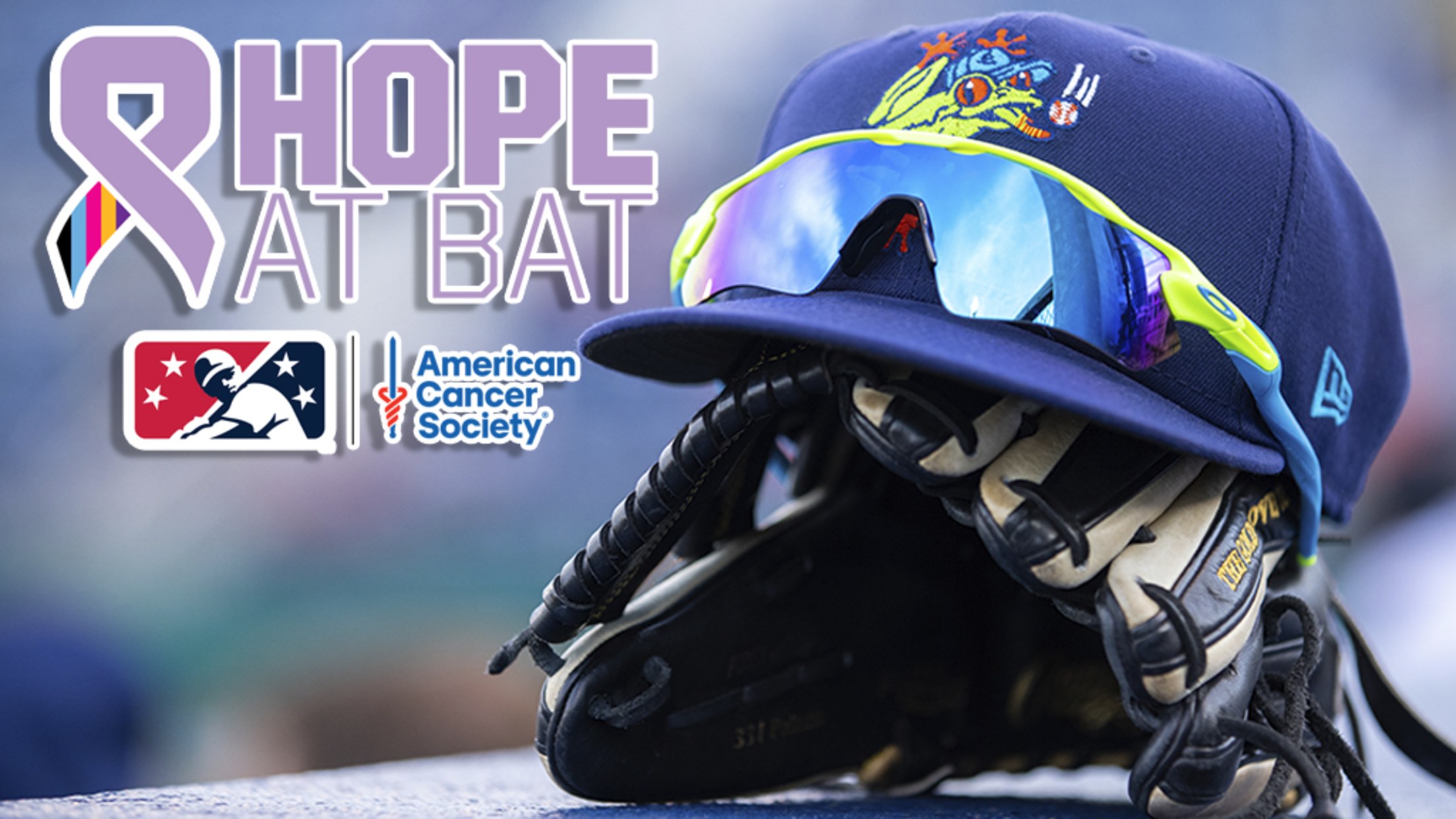 May 10, 2023 — Minor League Baseball™ (MiLB™) today announced plans for a series of fundraising dates during the 2023 season in support of the American Cancer Society (ACS). The "Hope At Bat" program – a fundraising and awareness campaign in support of cancer research – will consist of four
Brown Blasts 10th Inning Walkoff Home Run, Sox Lose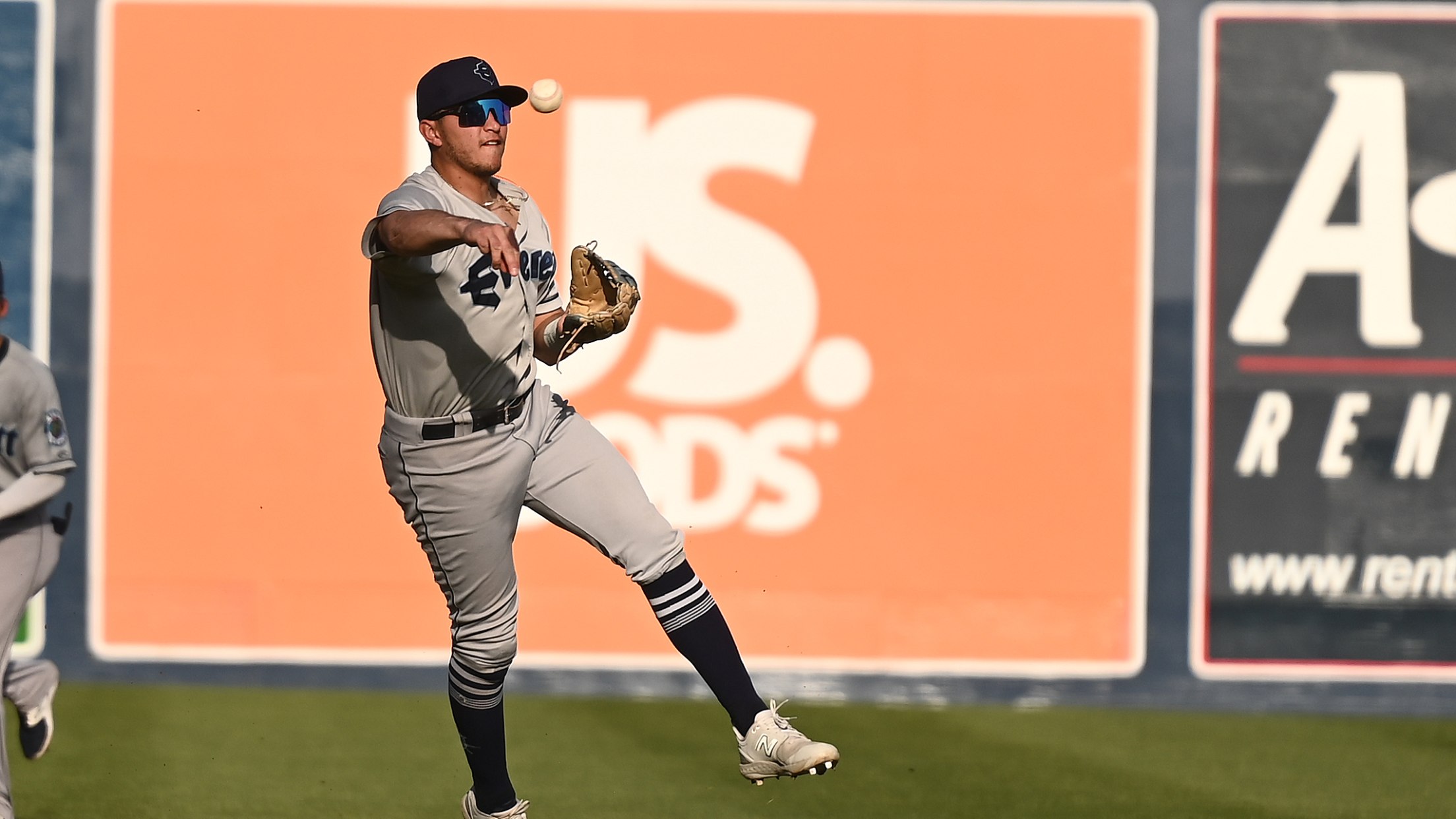 VANCOUVER, BC: Dasan Brown waited until his 87th at-bat of the season before hitting his first home run of the season and he did it in theatrical fashion. A two-out two-run 10th inning walk-off game-winner over the left field fence propelled the Vancouver Canadians (15-10) to a 3-1 victory over