Food Items at PNG Field
| Item | 1 | 2 | 3 | 4 | 6 | Kunzler Grill | BBQ Pit | Price |
| --- | --- | --- | --- | --- | --- | --- | --- | --- |
| Curve Burger | | | | | | X | X | $12 |
| Hamburger | X | X | | | | | | $6.50 |
| Cheeseburger | X | X | | | | | | $7 |
| Kunzler Dog | X | X | X | X | X | X | | $3.50 |
| Sausage Dog | X | X | X | X | X | X | | $6.50 |
| Chicken Tender Basket | X | X | X | | | | | $11 |
| Pulled Pork Sandwich | X | | | X | X | | | $7.25 |
| Pulled Pork Nachos | X | | X | X | X | | | $8.75 |
| Nachos Grande | X | X | X | X | X | | | $6.25 |
| Grilled Chicken Sandwich | | X | | | | | | $7.50 |
| Grilled Chicken Wrap | | X | | X | X | | | $8 |
| Crispy Chicken Wrap | | X | X | | | | | $8 |
| Boneless Wings (6 piece) | | | X | | | | | $5 |
| Habanero Burger | | | | | | X | X | $12.50 |
| Philly Cheese Steak | | | | | | X | | $10 |
| Chicken Cheese Steak | | | | | | X | | $9 |
| Pizza Slice | X | | | | | | | $3.50 |
| Fries | X | X | X | X | | | | $4 |
| Chili/Cheese Fries | X | X | X | | | | | $4.75 |
| Corn Dog | | X | | | | | | $3.50 |
| Stouffer's Mac & Cheese | | | X | | | | | $5 |
Ice Cream at PNG Field
| Item | 1 | 2 | 3 | 4 | 6 | Kunzler Grill | BBQ Pit | Price |
| --- | --- | --- | --- | --- | --- | --- | --- | --- |
| Soft serve cone | X | X | | X | | | | $3.50 |
| Soft serve cup | X | X | | X | | | | $3.50 |
| Soft serve helment | X | X | | X | | | | $4.50 |
| Hand-dipped waffle cone | | | X | X | | | | $4.50 |
| Hand-dipped helmet | | | X | X | | | | $4.50 |
| Hand-dipped cup | | | X | X | | | | $4 |
| Philadelphia Water Ice | | | | | | | | $4 |
Snacks at PNG Field
| Item | 1 | 2 | 3 | 4 | 6 | Kunzler Grill | BBQ Pit | Price |
| --- | --- | --- | --- | --- | --- | --- | --- | --- |
| Candy | X | X | X | X | X | | | $2.50 |
| Gobs | X | X | X | X | X | | | $1.25 |
| Popcorn | X | X | X | X | X | | | $3.75 |
| Peanuts | X | X | X | X | X | X | | $4 |
| Cracker Jack | X | X | X | X | X | X | | $4 |
| Soft Pretzels | | | | | X | | | $4 |
| Nachos | X | X | X | X | X | X | | $4.75 |
| Walking Taco | X | X | X | X | X | | | $7.25 |
Beverage Options at PNG Field
| Item | 1 | 2 | 3 | 4 | 6 | Kunzler Grill | BBQ Pit |
| --- | --- | --- | --- | --- | --- | --- | --- |
| Coffee | X | X | X | X | X | | |
| Hot Chocolate | X | X | X | X | X | | |
| Milk (White & Choc.) | X | X | X | X | X | | |
| Bottled Water | X | X | X | X | X | X | |
| Bottled Soda | X | X | X | X | X | X | |
| Bottled Tea | X | X | X | X | X | | |
| Gatorade | X | X | X | X | X | | |
| Fountain Soda (22/32/32 oz. Souvenir) | X | X | X | X | | X | X |
| Draft Beer (24/32 oz.) | X | X | | X | X | X | |
| Budweiser | X | | | X | | X | |
| Bud Light | X | X | | X | X | X | |
| Michelob Ultra | X | | | X | X | X | |
| Miller Lite | X | X | | X | X | X | |
| Yuengling | X | | | | X | X | |
| Yuengling Black & Tan | X | | | | | | |
| Labatt Blue | X | | | | | | |
| Labatt Light | X | | | | | | |
| Saint Archer Gold | | X | | X | | | |
Portable Concessions
Nuts for You
Cinnamon Roasted Peanuts
Cinnamon Roasted Almonds
Cinnamon Roasted Pecans
Kettle corn
Blue Bunny Novelties
Birthday Cake Sandwich
Jolly Rancher Ice Pop
Chips Galore Sandwich
Cookie & Cream Bar
Mini Melts (Lower & Upper Level)
Mini Melts in Cup
Mini Melts in Souvenir Helmet
Eight different flavors
Philadelphia Water Ice
Flavored Water Ice in a 9oz cup
Eight different flavors
Soft Pretzels/Popcorn
Pretzels
Nacho cheese cup
Popcorn 8.5 oz bag
Cotton Candy
Bag of Cotton Candy
Bills World Famous Lemonade
Fresh Squeezed Lemonade
32oz cup
Funnel Cake
Funnel Cake
Portable Beverage Offerings
Domestic Draft Beer
Budweiser, Bud Light, Miller Lite, Yuengling Lager, Yuengling Black and Tan, Yuengling Light, Michelob Ultra, Labatt Blue, IC Light
Specialty Draft Beer
New Trail Broken Heels, Goose Island IPA, Leinenkugel's Summer Shandy, New Belgium Fat Tire, Ellicottville Blueberry, Blue Moon, Sweet Water Hazy, Sweet Water 420 Pale Ale, DosEquis Amber, Peroni, Wood Chuck, Log Yard, Blockhouse Summer, Golden Road Mango Cart, Kona Big Wave Golden Ale, Bud Light Black Cherry Seltzer
Aluminum Bottles/Cans
Miller Lite, Budweiser, Bud Light, Coors Light, Michelob Ultra, Heineken, New Belgium Ranger, Arnold Palmer, Twisted Tea, Pabst Blue Ribbon, Labatt Blue, Redd's Wicked Black Cherry, Stewarts Orange Cream Seltzer, Miller High Life, I.C. Light, Yuengling, Smirnoff Smash Screwdriver, Bud Light Strawberry Lemonade Seltzer, Yuengling Raging Eagle, Vizzy Blueberry Seltzer, Smirnoff Smash Red White and Berry, Stella Artois
Glass Bottles/16 oz. Cup
Jack Daniels Punch, Jack Daniels Punch, Smirnoff Pink Lemonade
Seven Mountains Wine Cellars - Wine and Slushie Portable
Wine Draft - Chardonnay, Tickled Pink, All Razzed Up, Blackberry Merlot
Wine Slushie - All Razzed Up
Alcoholic Slushies/16 oz. Cup
Natty Daddy Lemonade and Raz-Ber-Rita
*All beverage options are subject to change
Gluten and Peanut Allergy Information
We here at PNG Field care about the well-being of our fans. Listed below are the food items we carry along with known allergens. If you have any further questions, please call us at 877.99.CURVE.
Concession Stand Volunteer Groups
The Altoona Curve provide local nonprofits the opportunity to fundraise for their organization while working at our concession stands during home games. If your group is interested, please complete the application below and return it to Ryan Long at [email protected].
PNG Field Concessions Map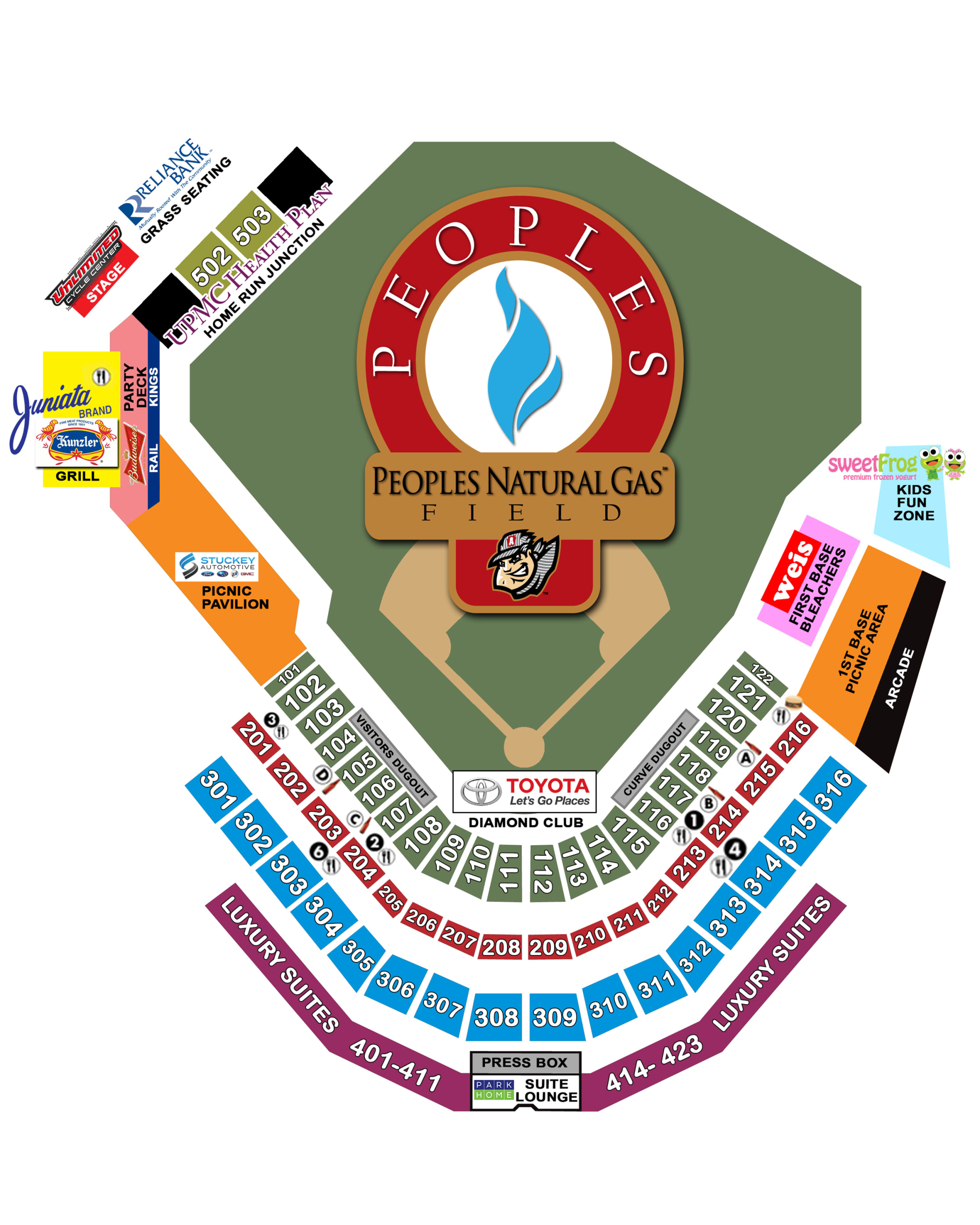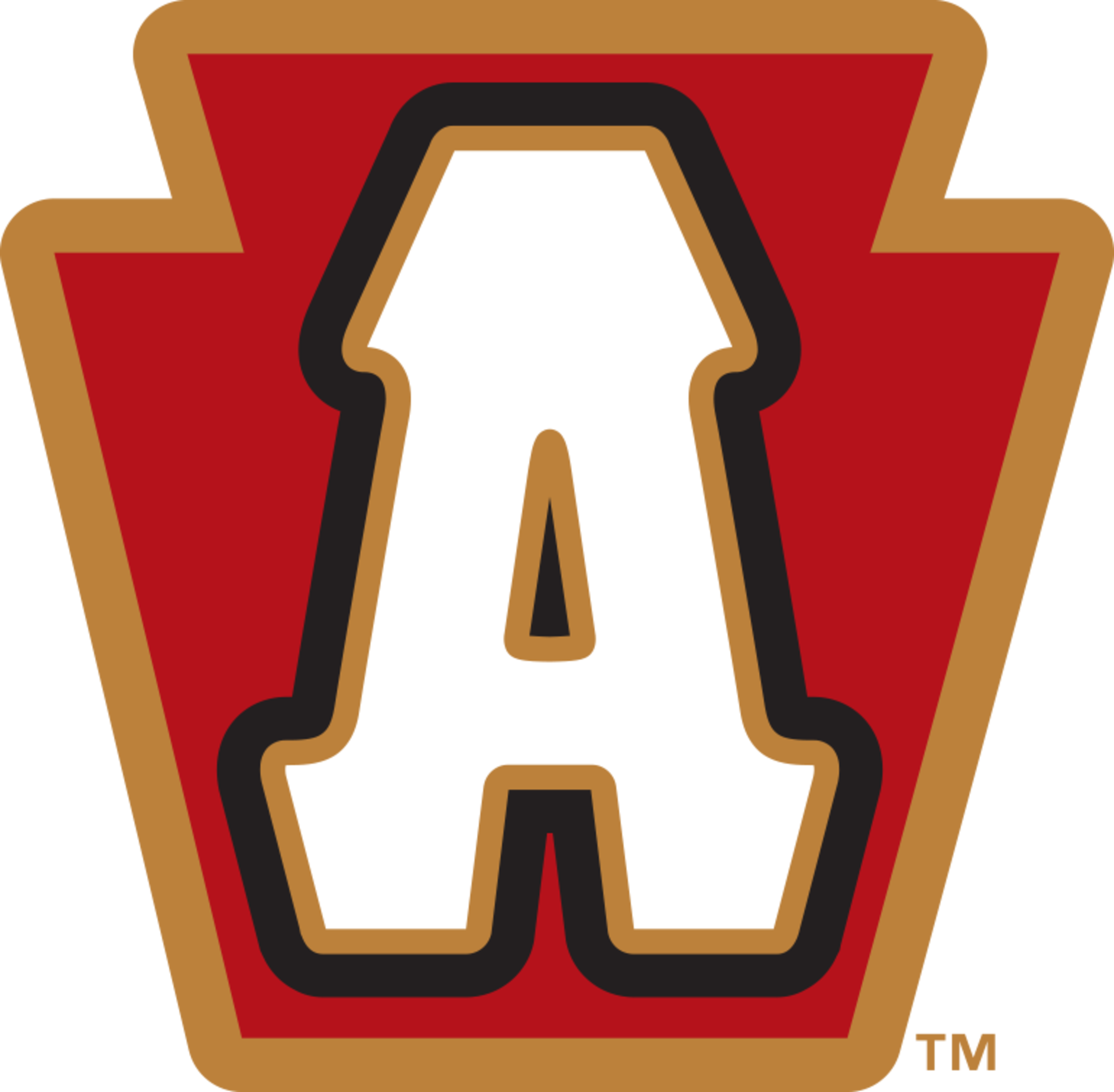 Address and Phone
Peoples Natural Gas Field
1000 Park Ave
Altoona, PA 16602
877.99.CURVE or
814.943.5400